CAMPAIGNS
SUMMARY OF ACTIVITIES: Creation and production of advertising pieces and communication campaigns, from the central idea of the speech to the finalization of graphic materials, whether printed or electronic - including animated gif or video solutions.

FOLLOWING PROJECTS: Petrol | Zissou | EY (Ernst & Young) | Marriott | Sindilub | UJR/Jewish Communities | Miscellaneous


Print and electronic advertising material for specialized magazines and social media. Actually, this client advertises on the Sindilub channel, also managed by me.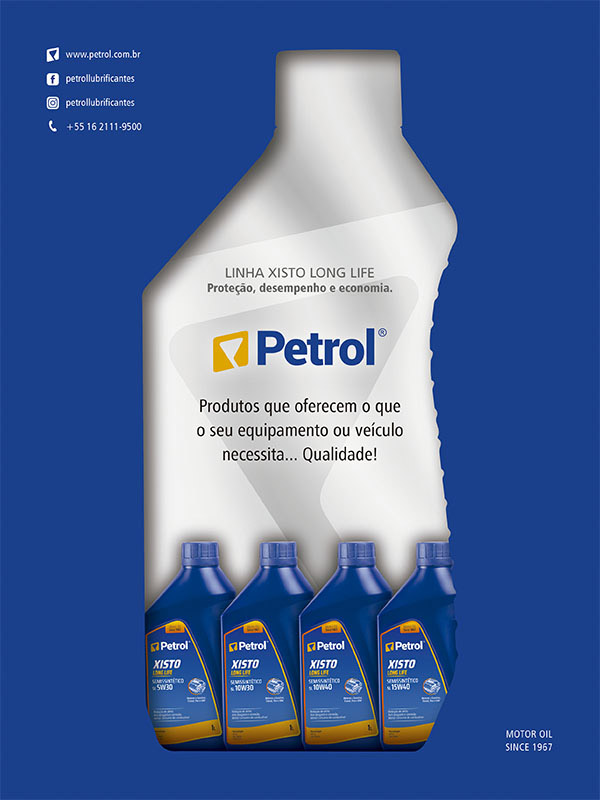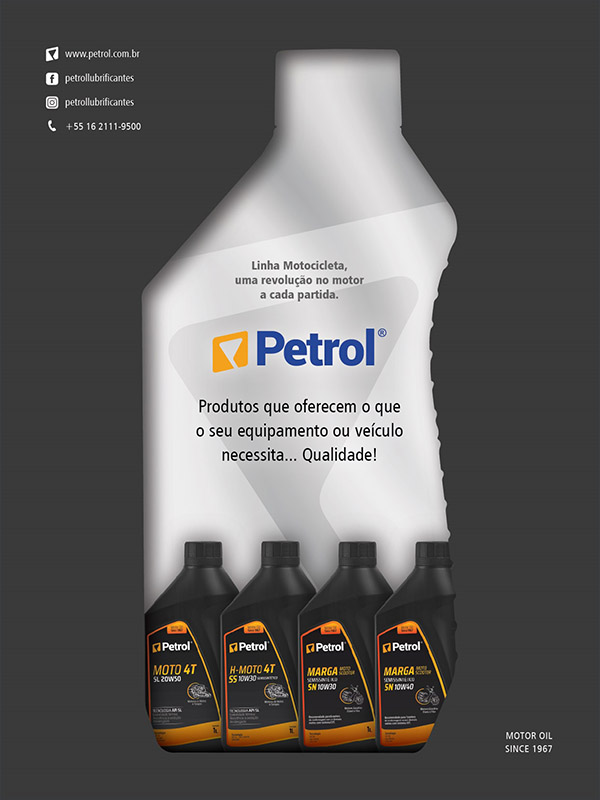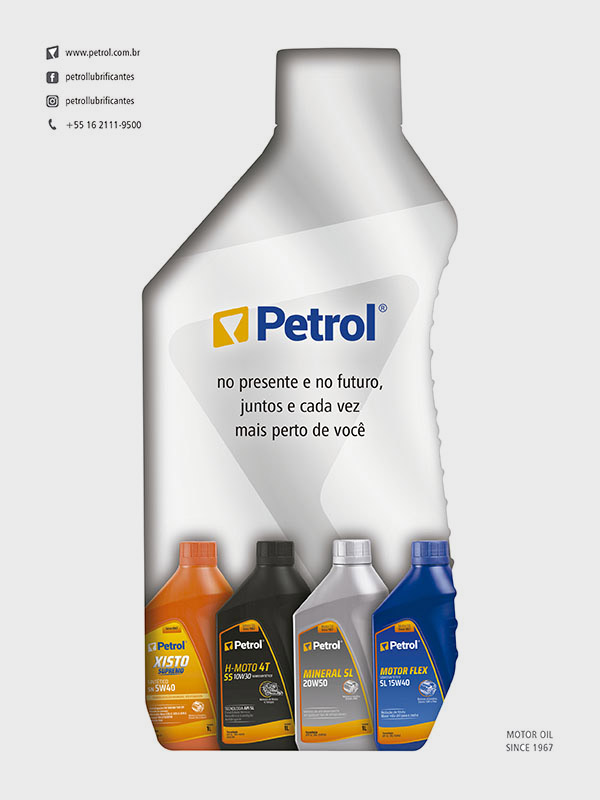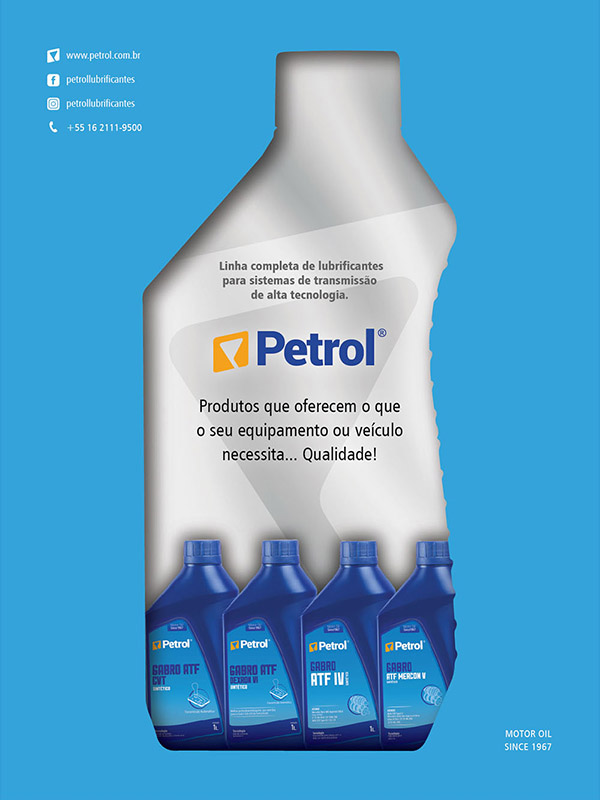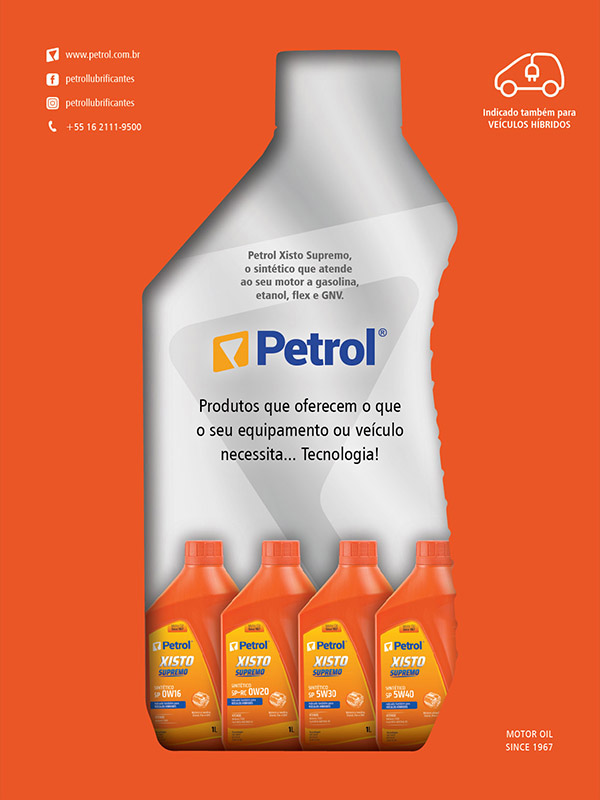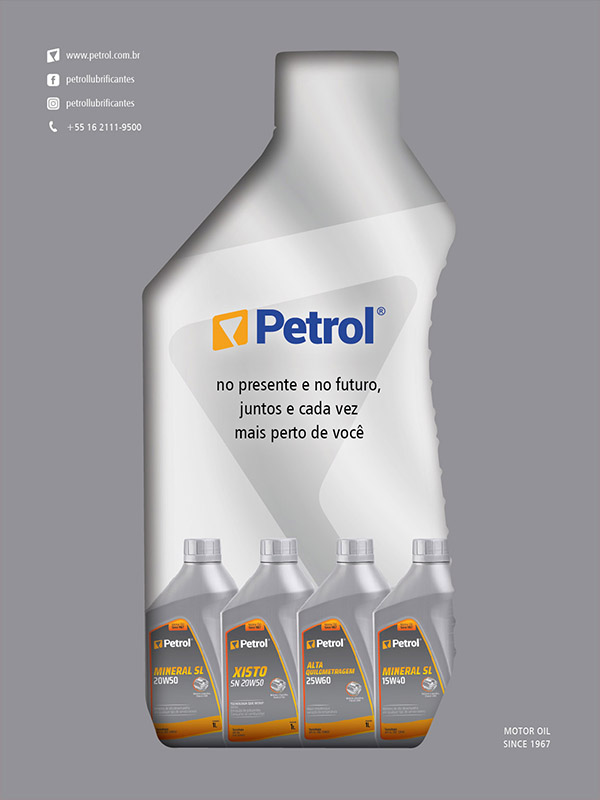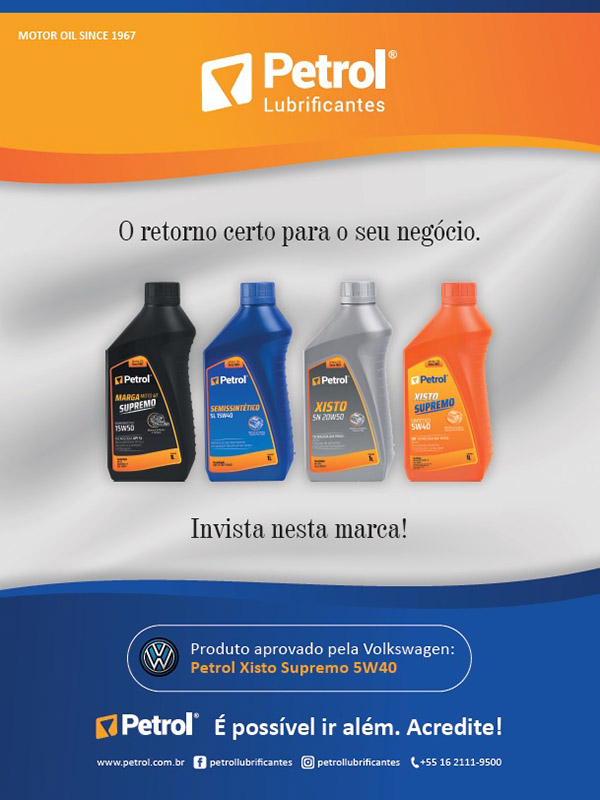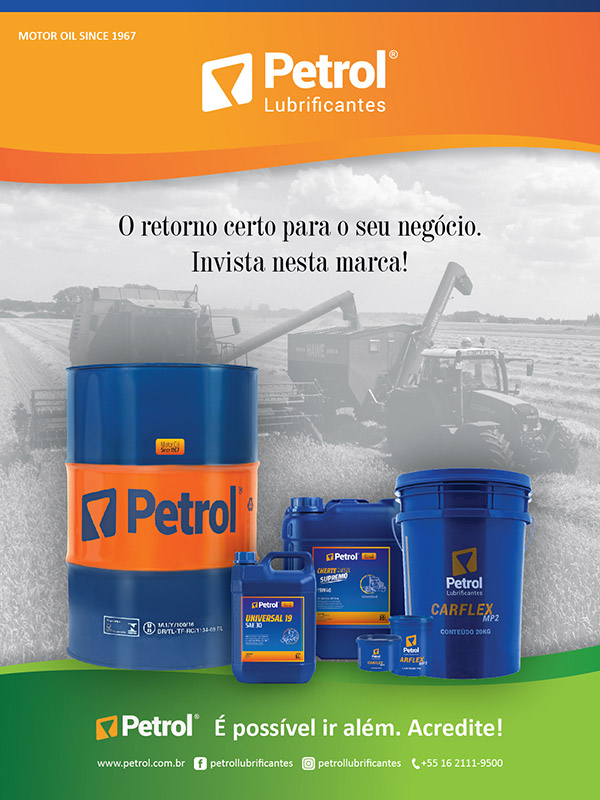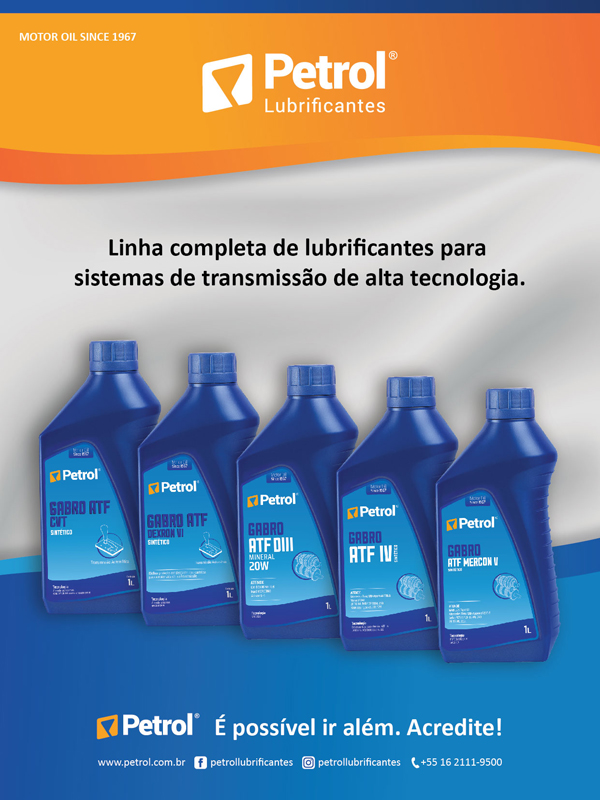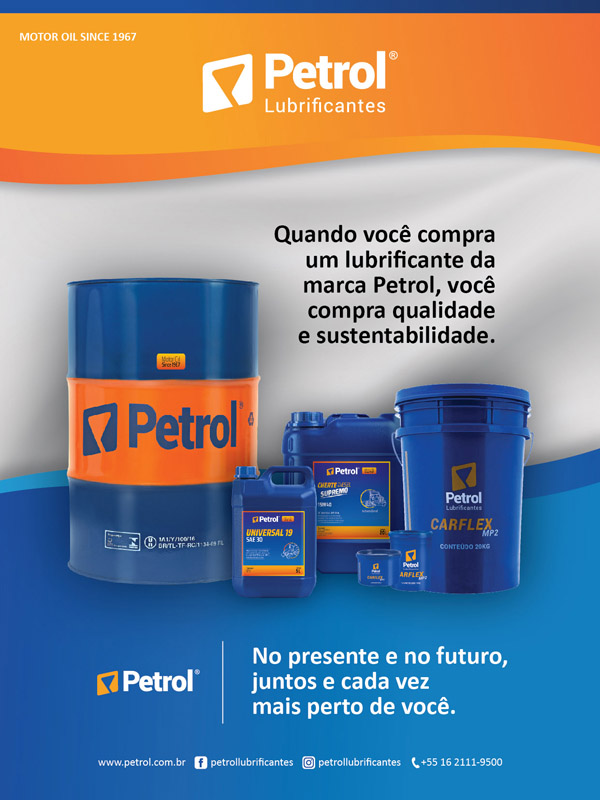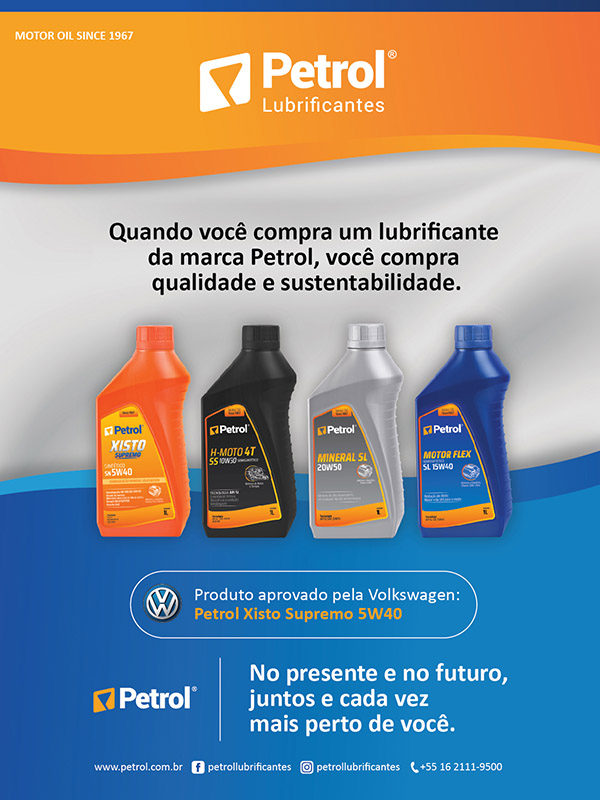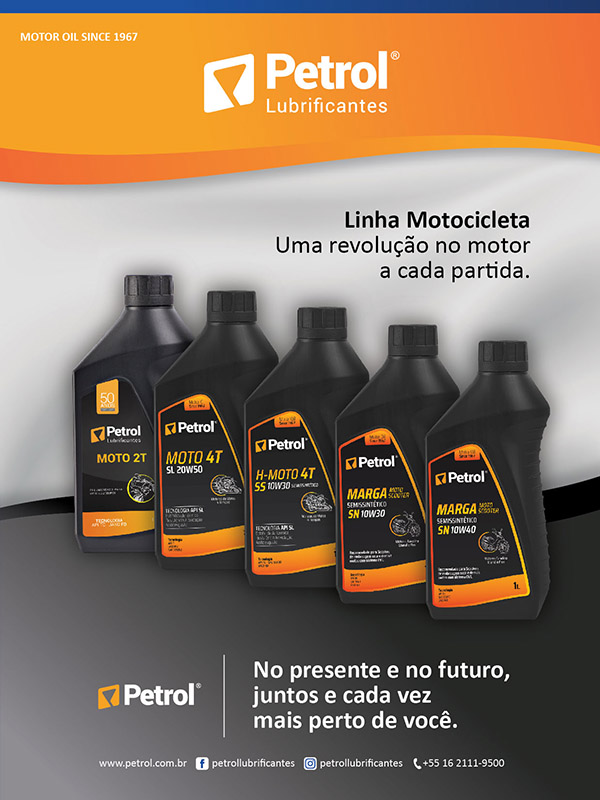 Several one-off and/or seasonal campaigns for this mattress startup - most of its advertising is online, through social networks and browser banners. The company seeks a simple, young, direct and fun language with its target audience.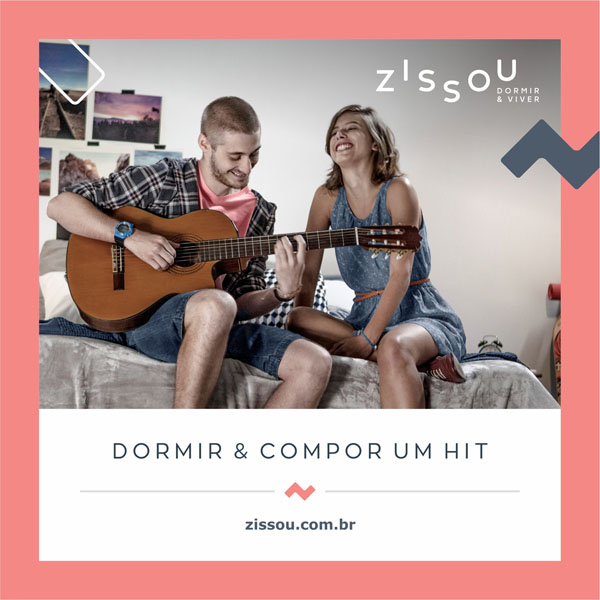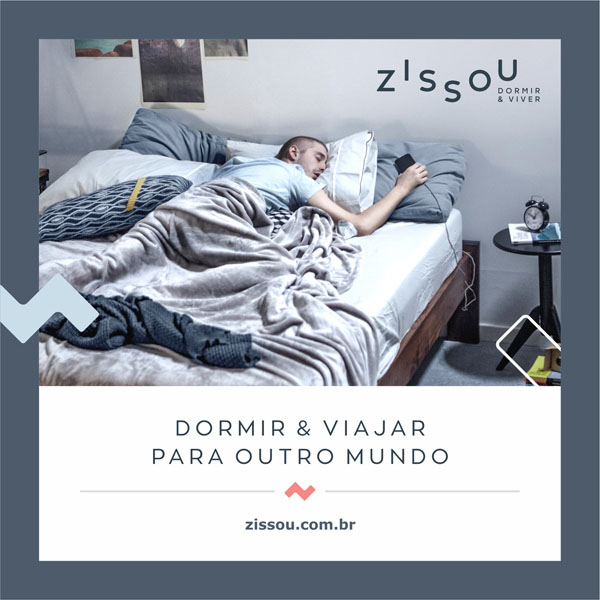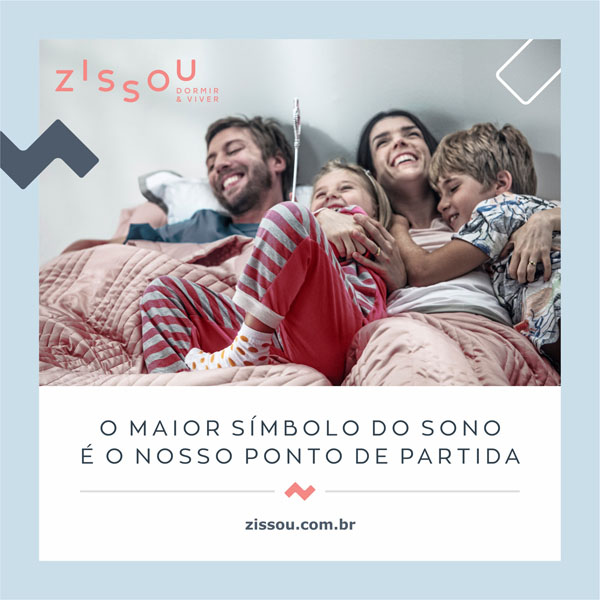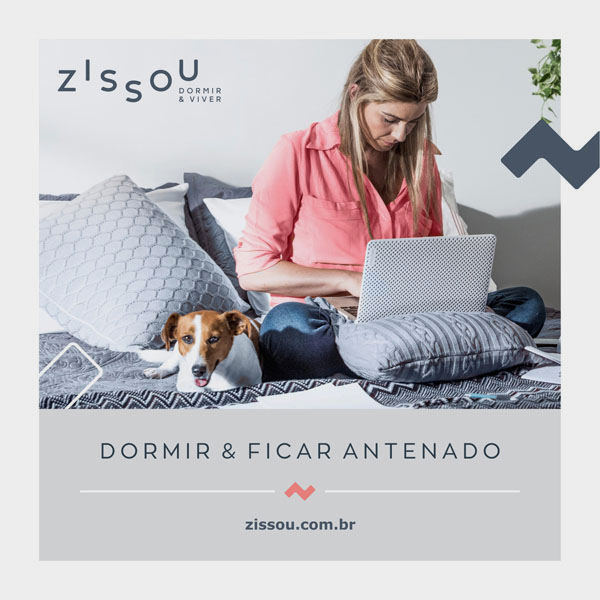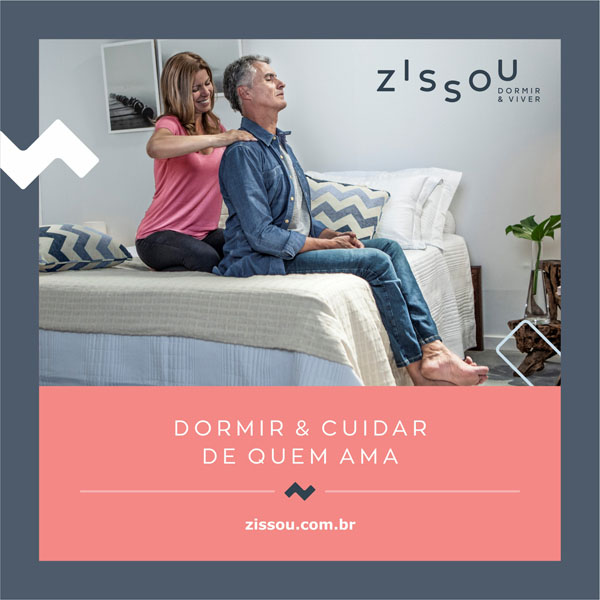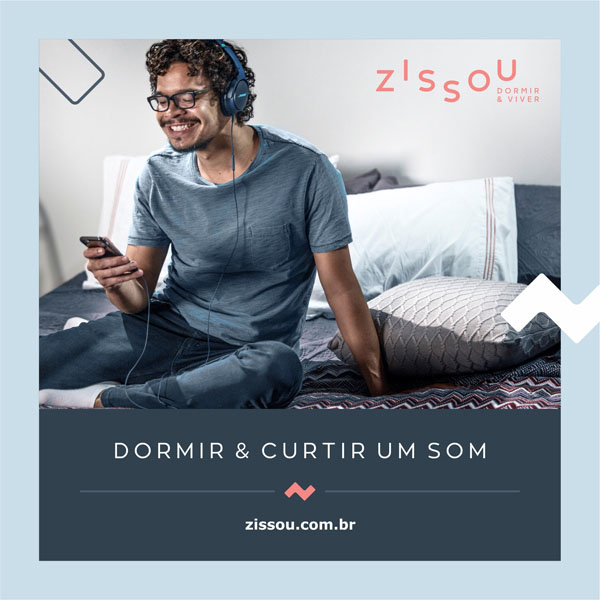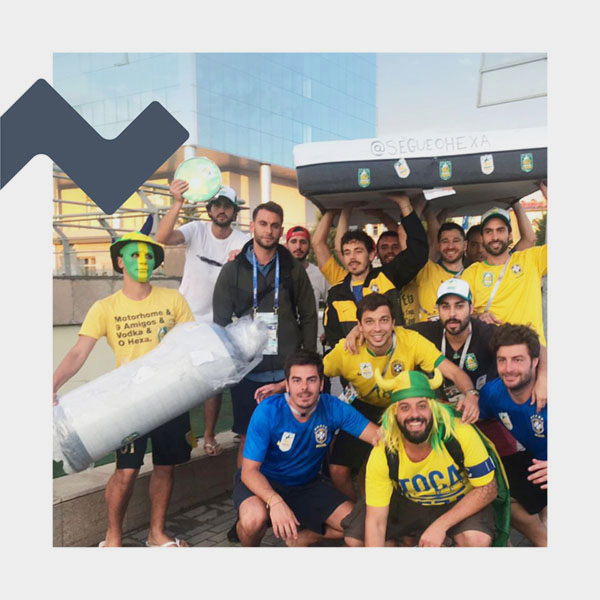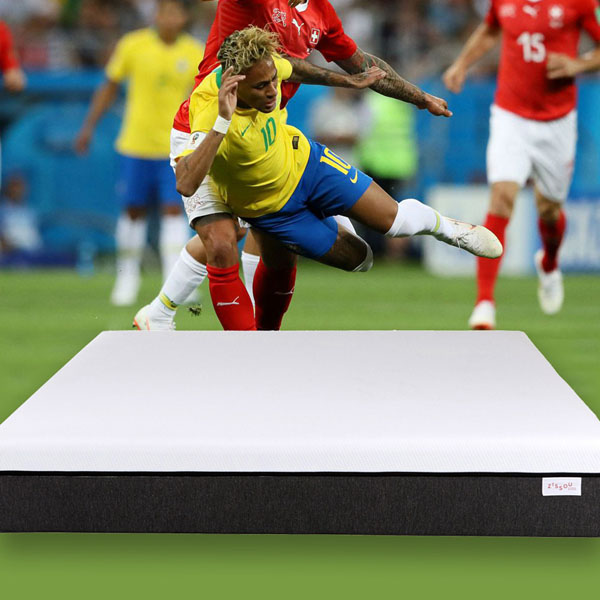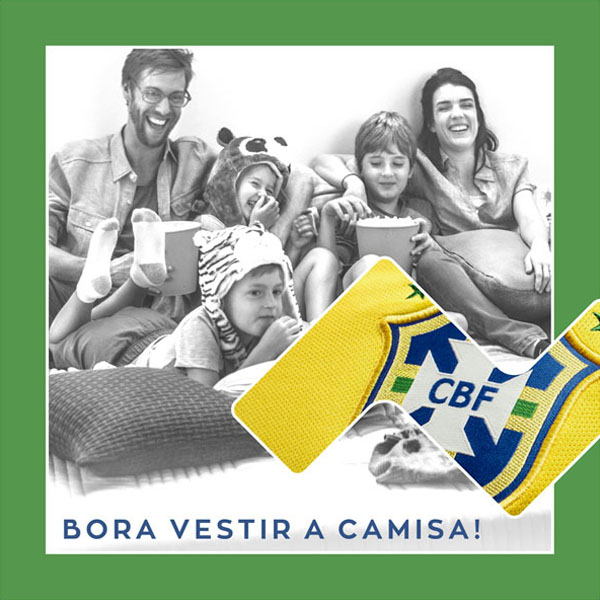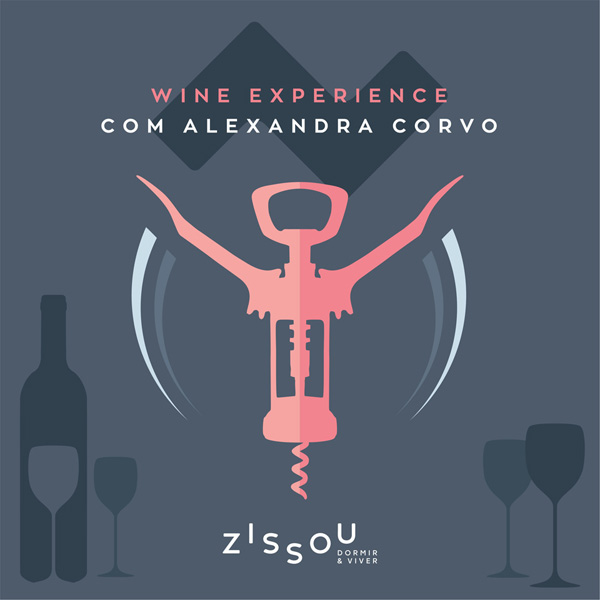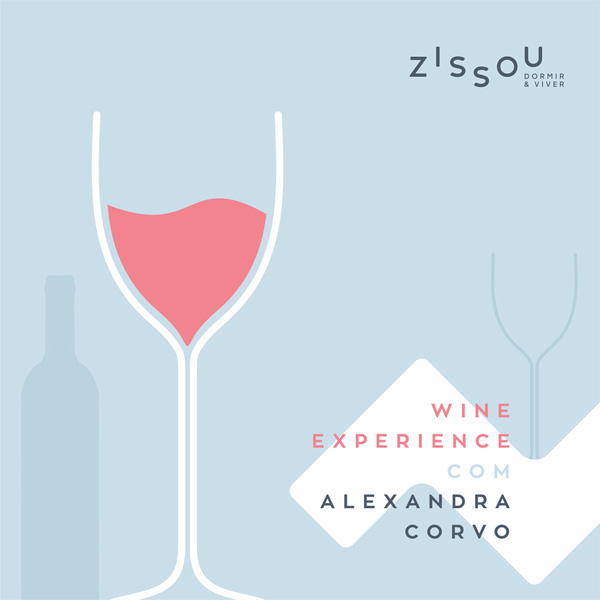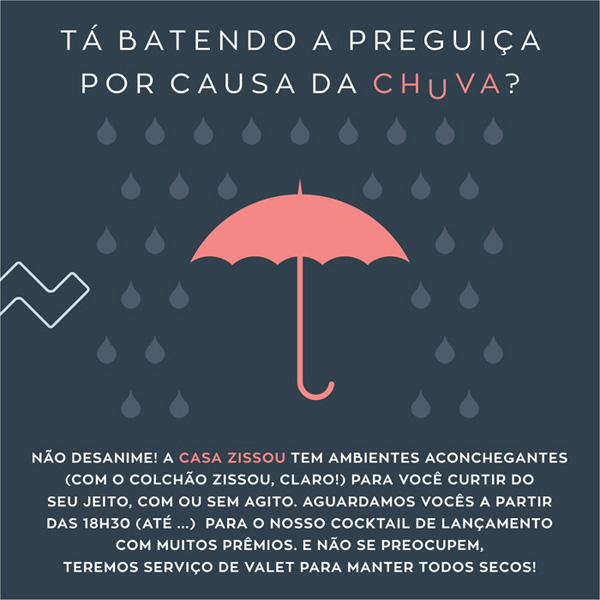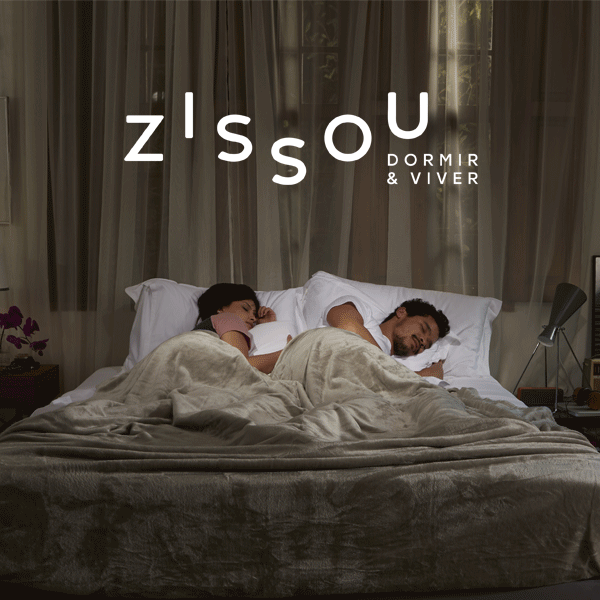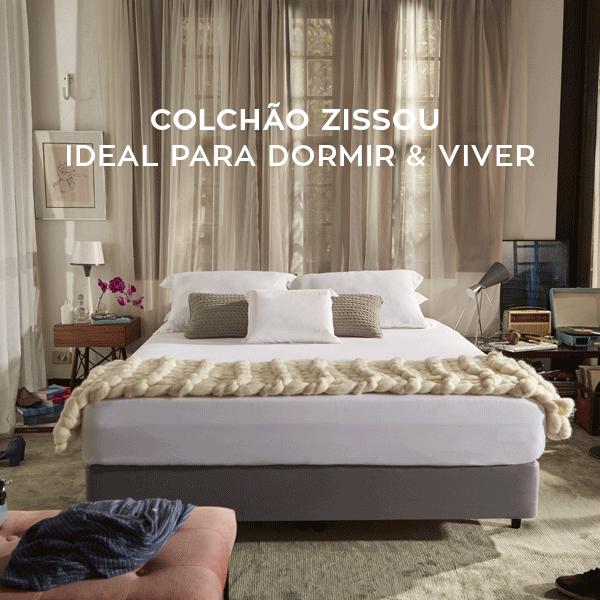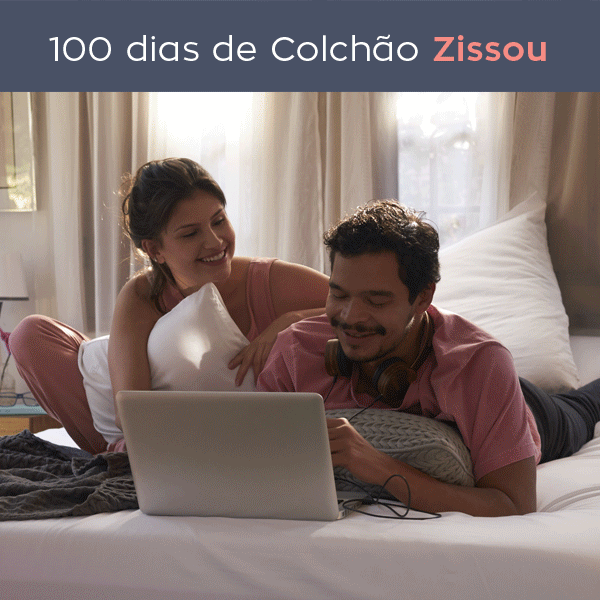 As the company's branding manager, I developed internal communication campaigns (motivational), as well as a series of print ads in the Valor Econômico newspaper - since the auditing and consulting theme is very "arid", a (successful) solution was proposed of making a parallel of amusing animal pictures.

General campaign with the animal theme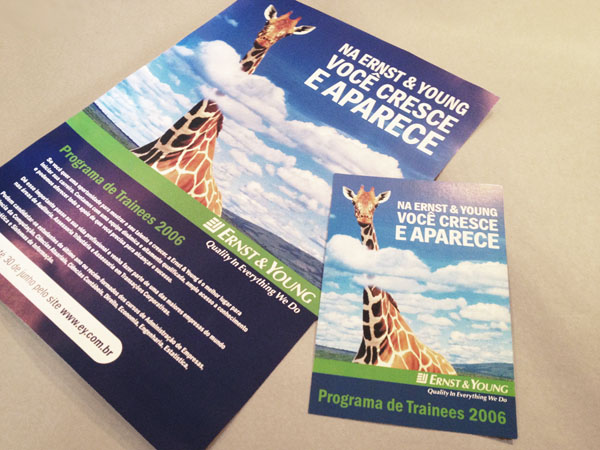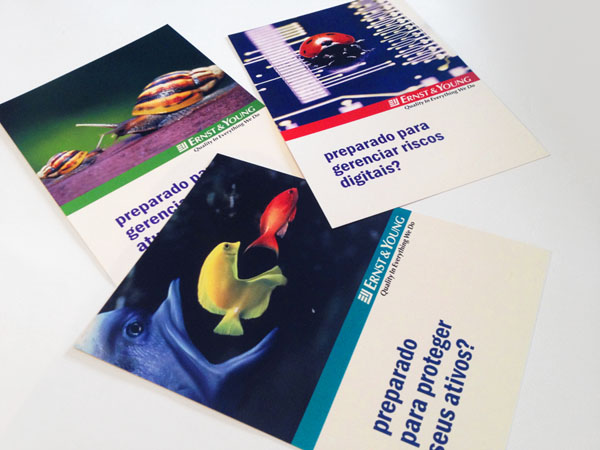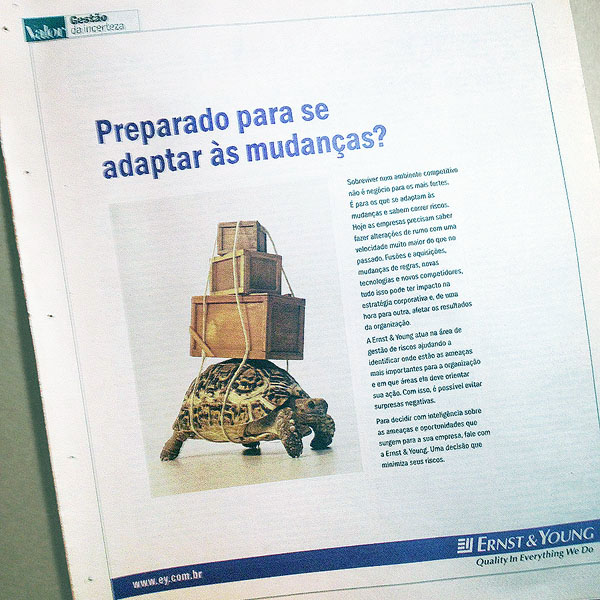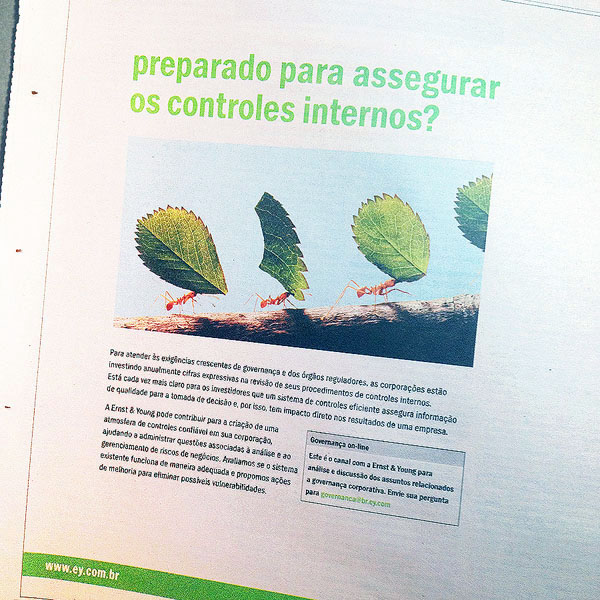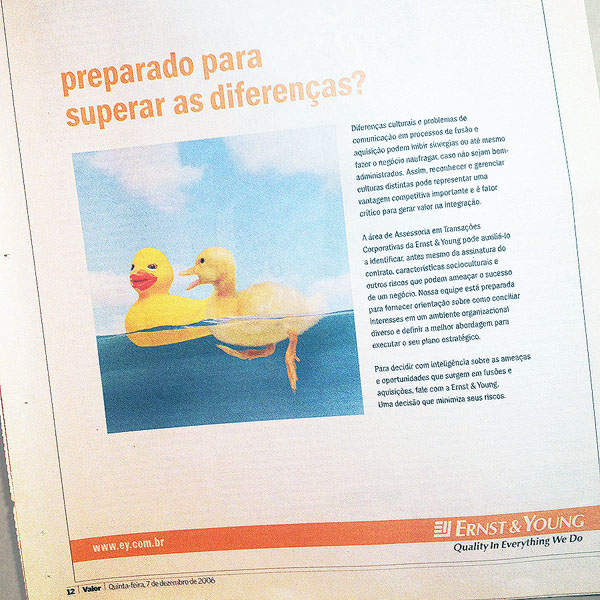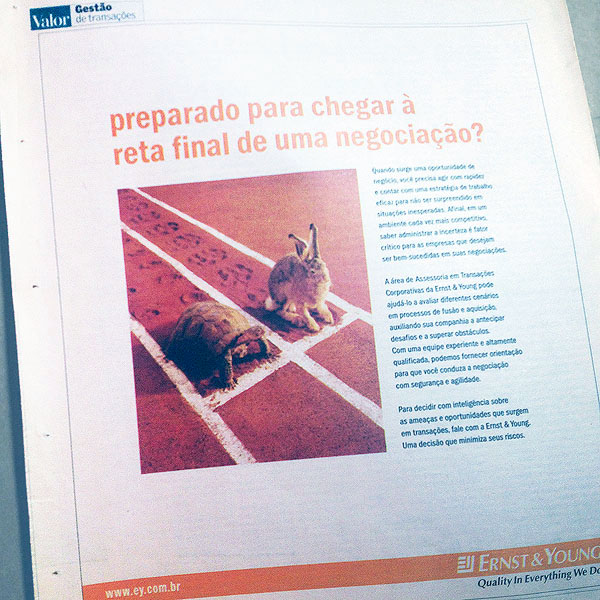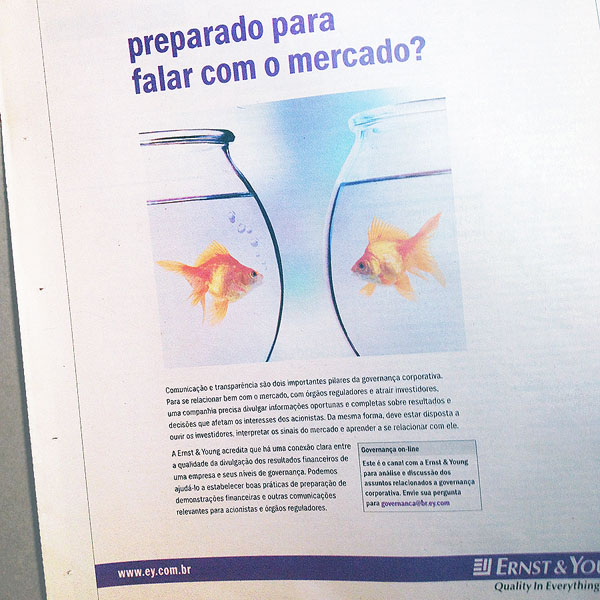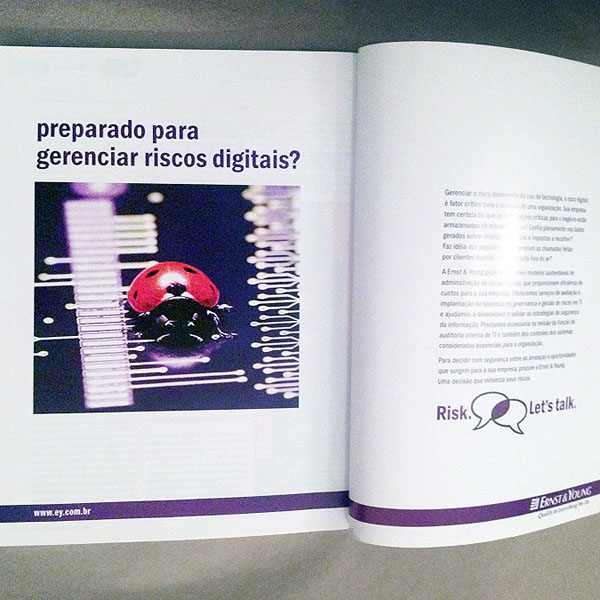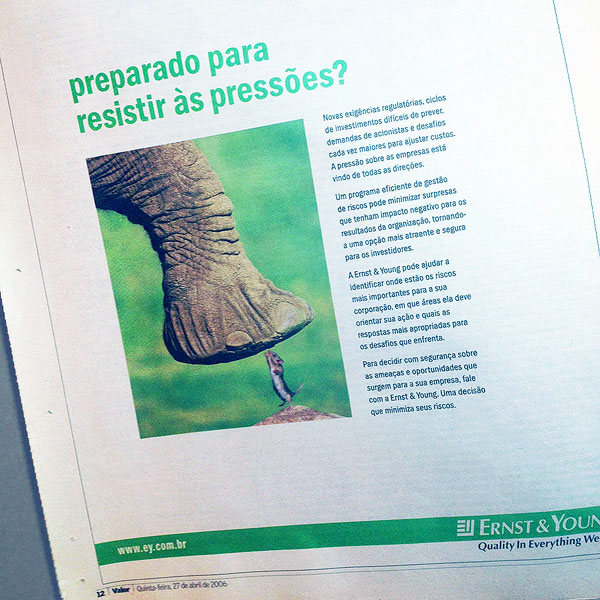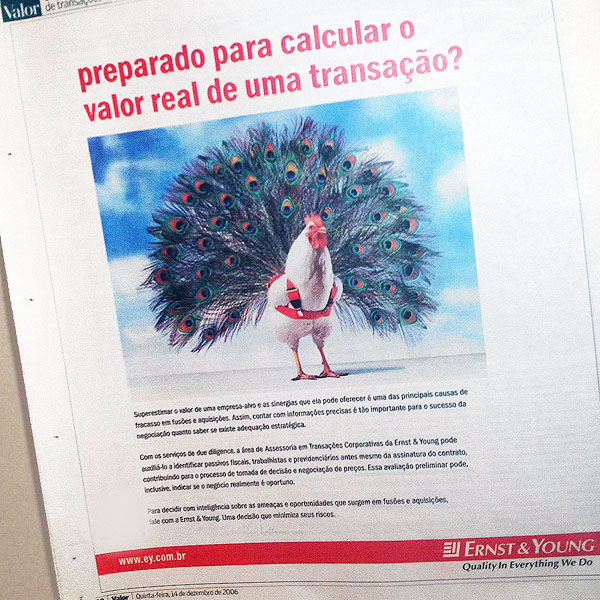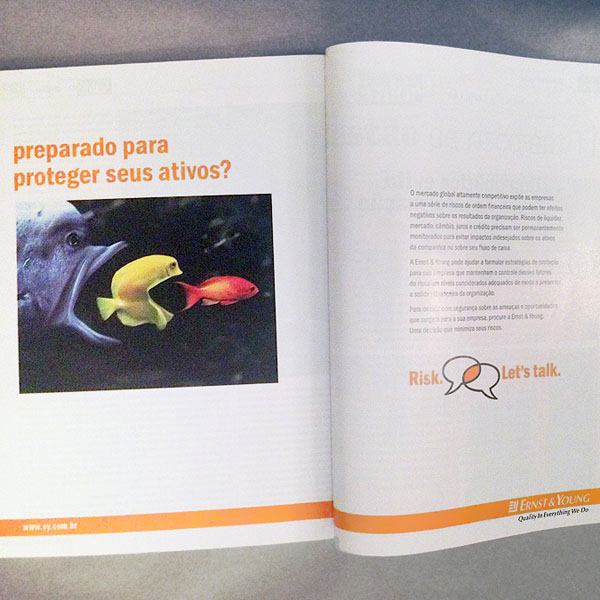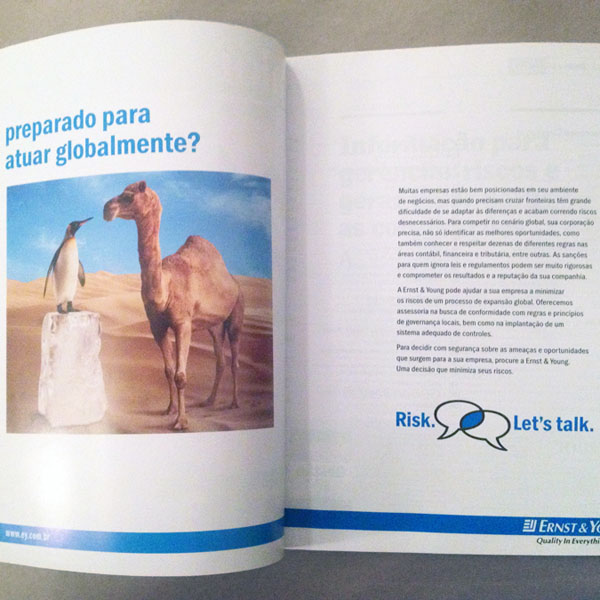 Internal communication, institutional and recruitment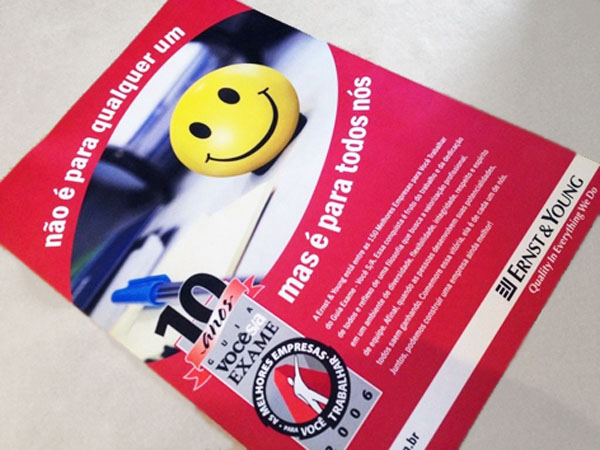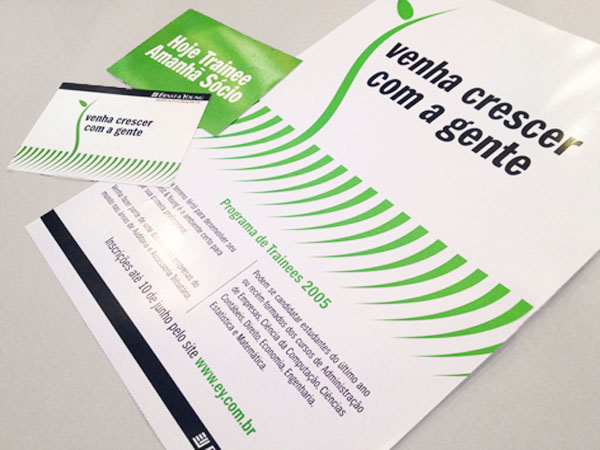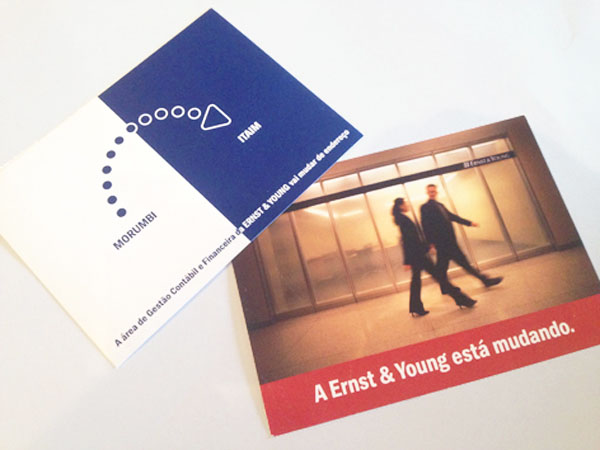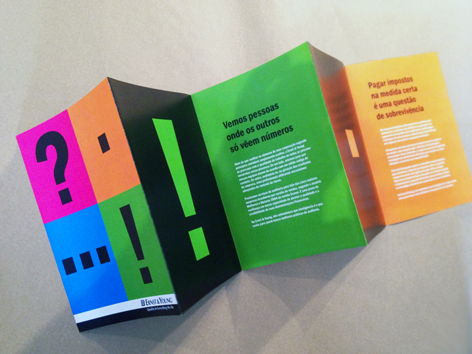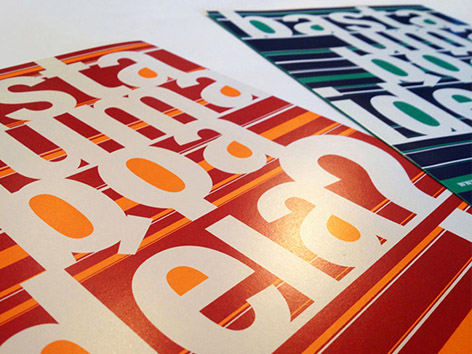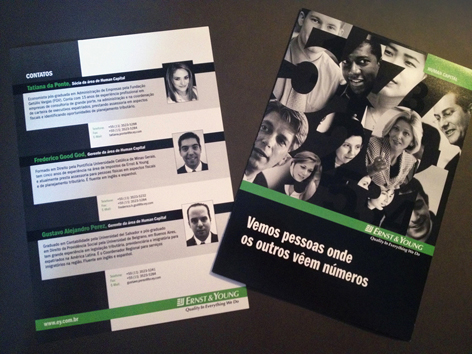 Promotional flyers for the new gastronomic space, e-mail marketing pieces and, right below, an internal motivational campaign with stickers on the doors of the hotel's service elevators, aiming at improving the service and treatment among employees and also with guests.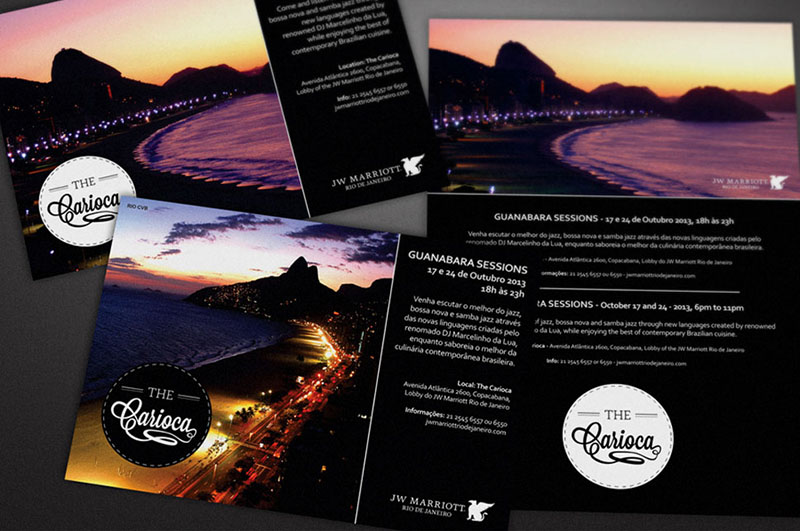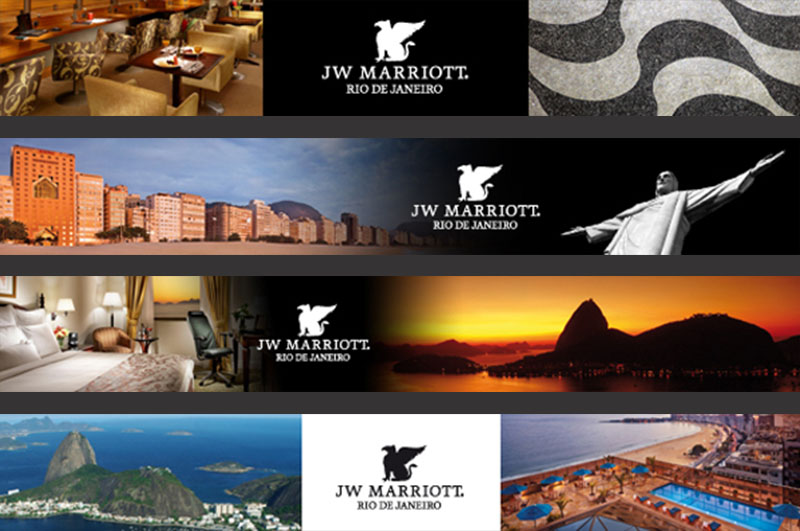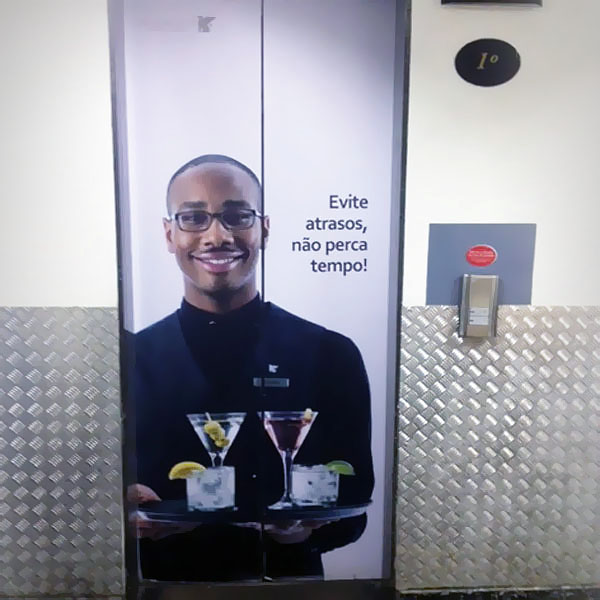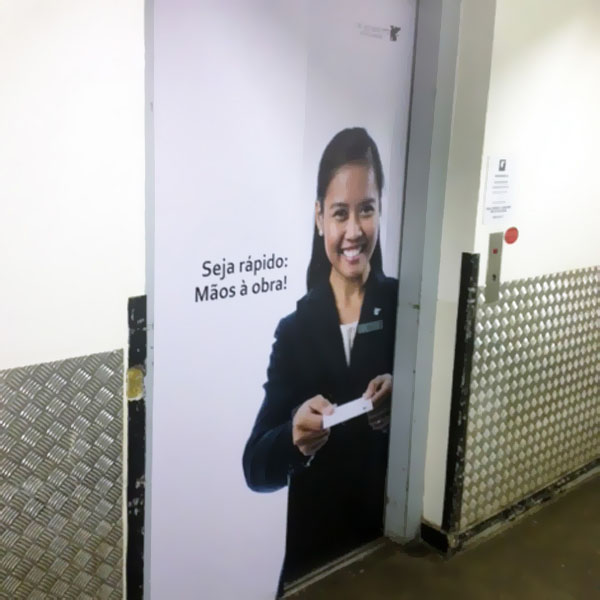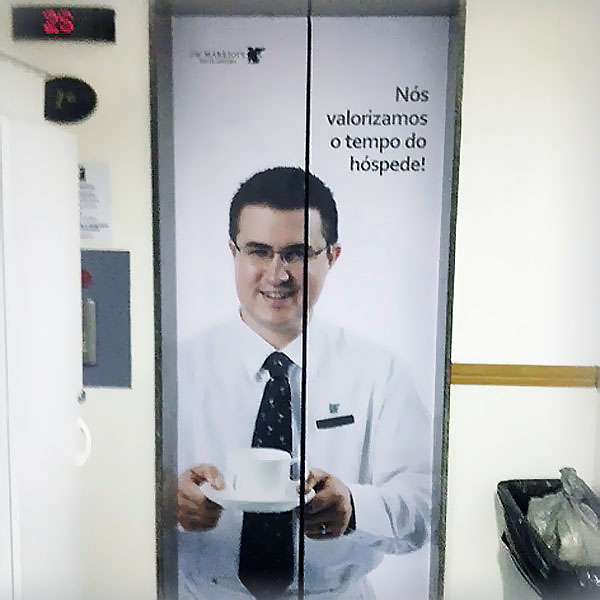 Creation, maintenance and management of the online pieces of the Sindilub - Brazilian Lubricants Union (also the administration of the website and social networks). Below are some examples of images for posts on Facebook, LinkedIn and Instagram. Almost 200 pieces have already been made for spreading company news, events and notices - I am responsible for the art and posting.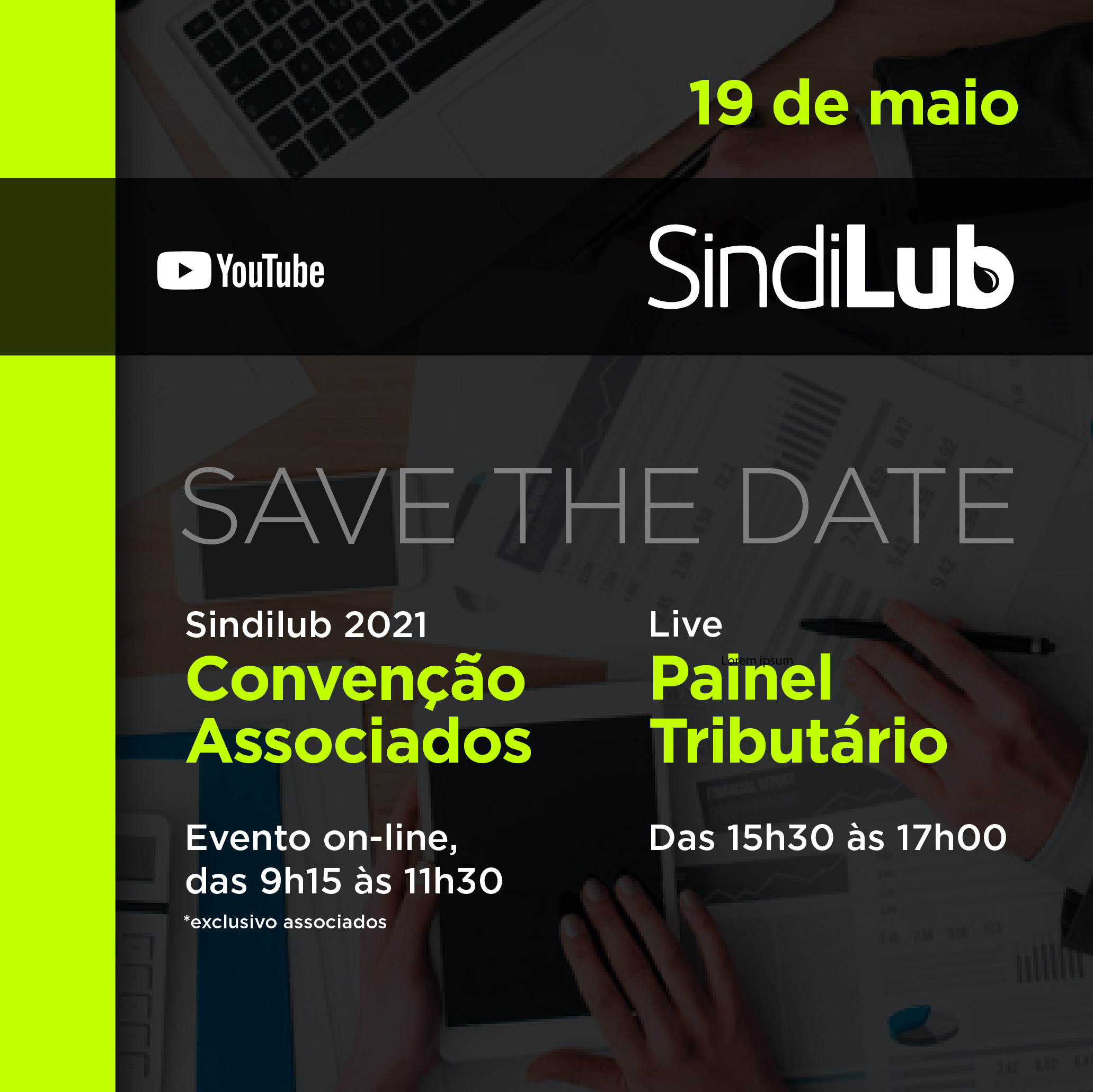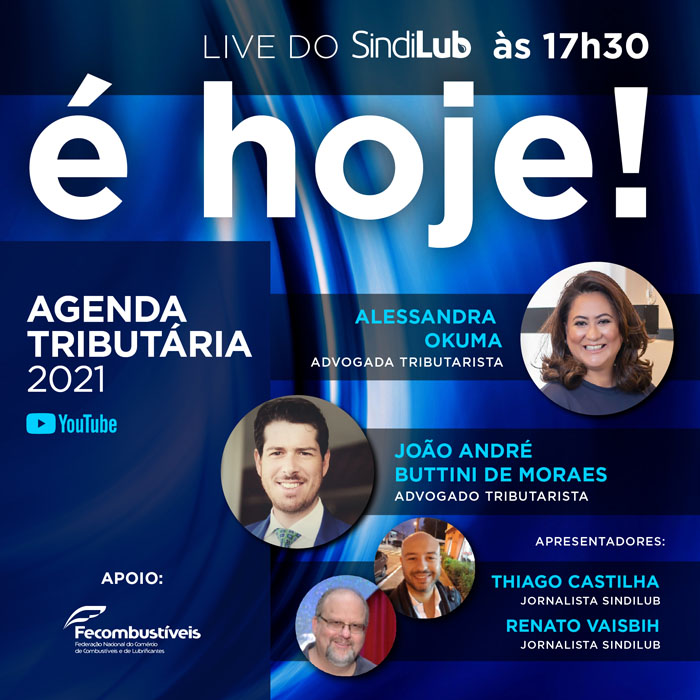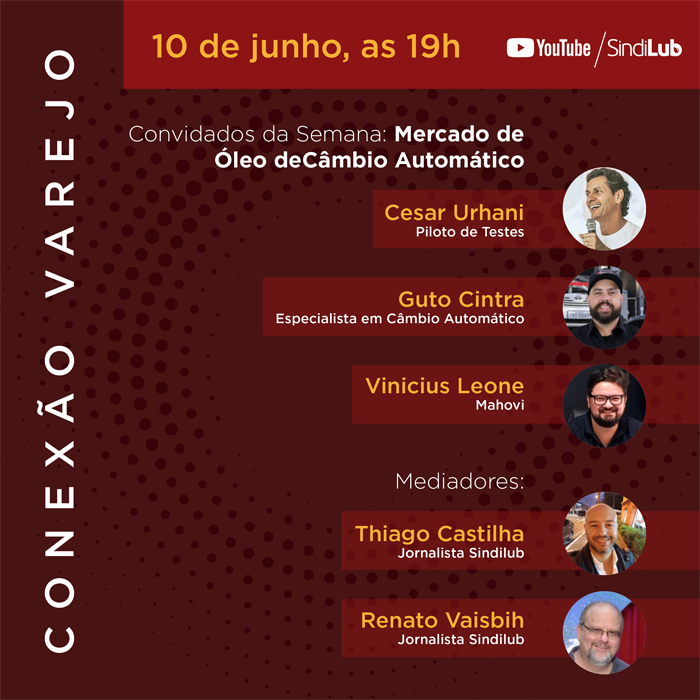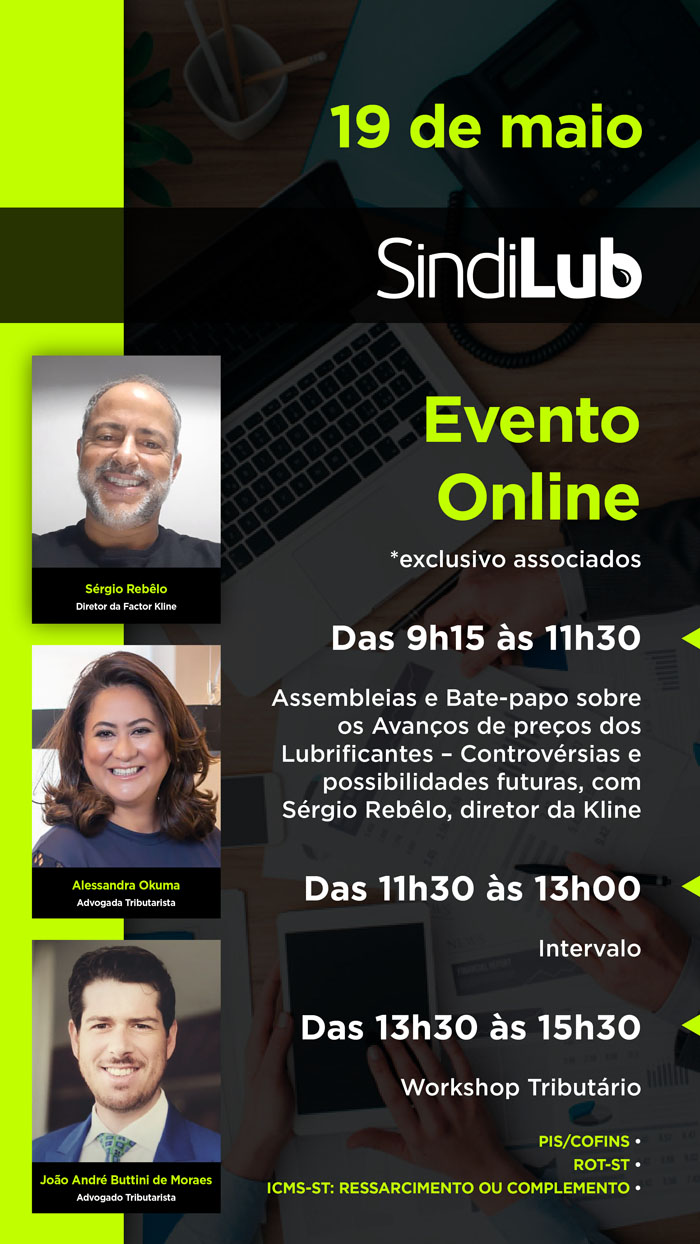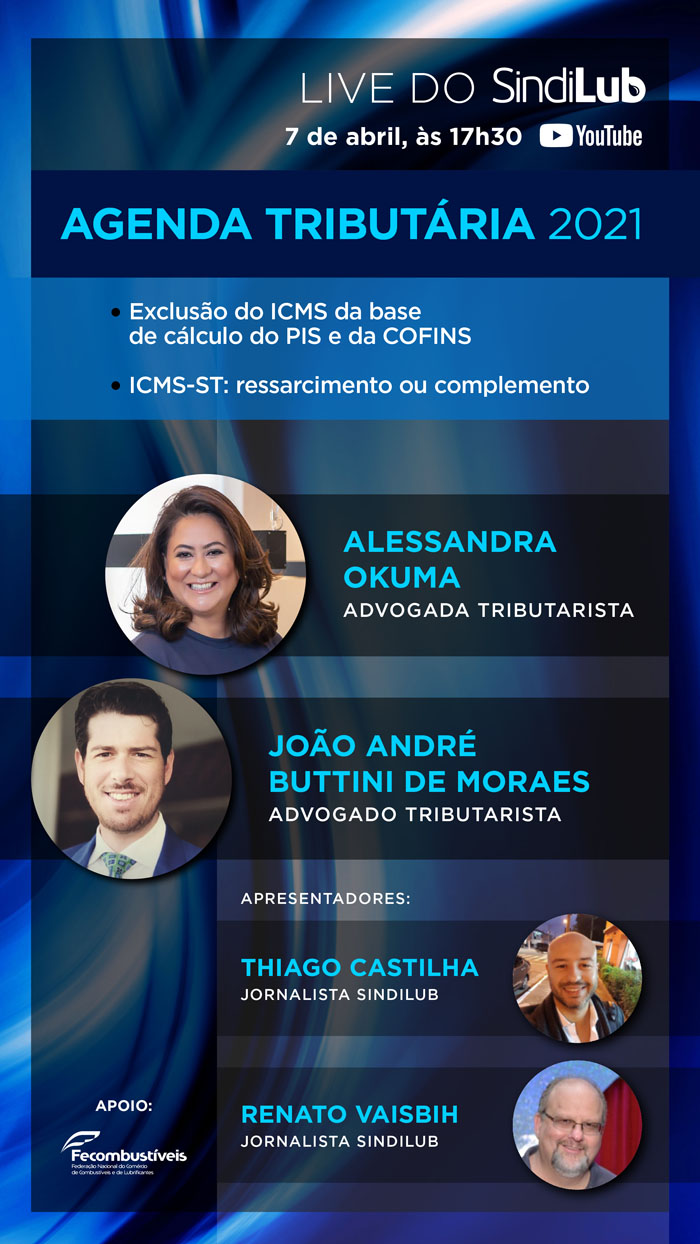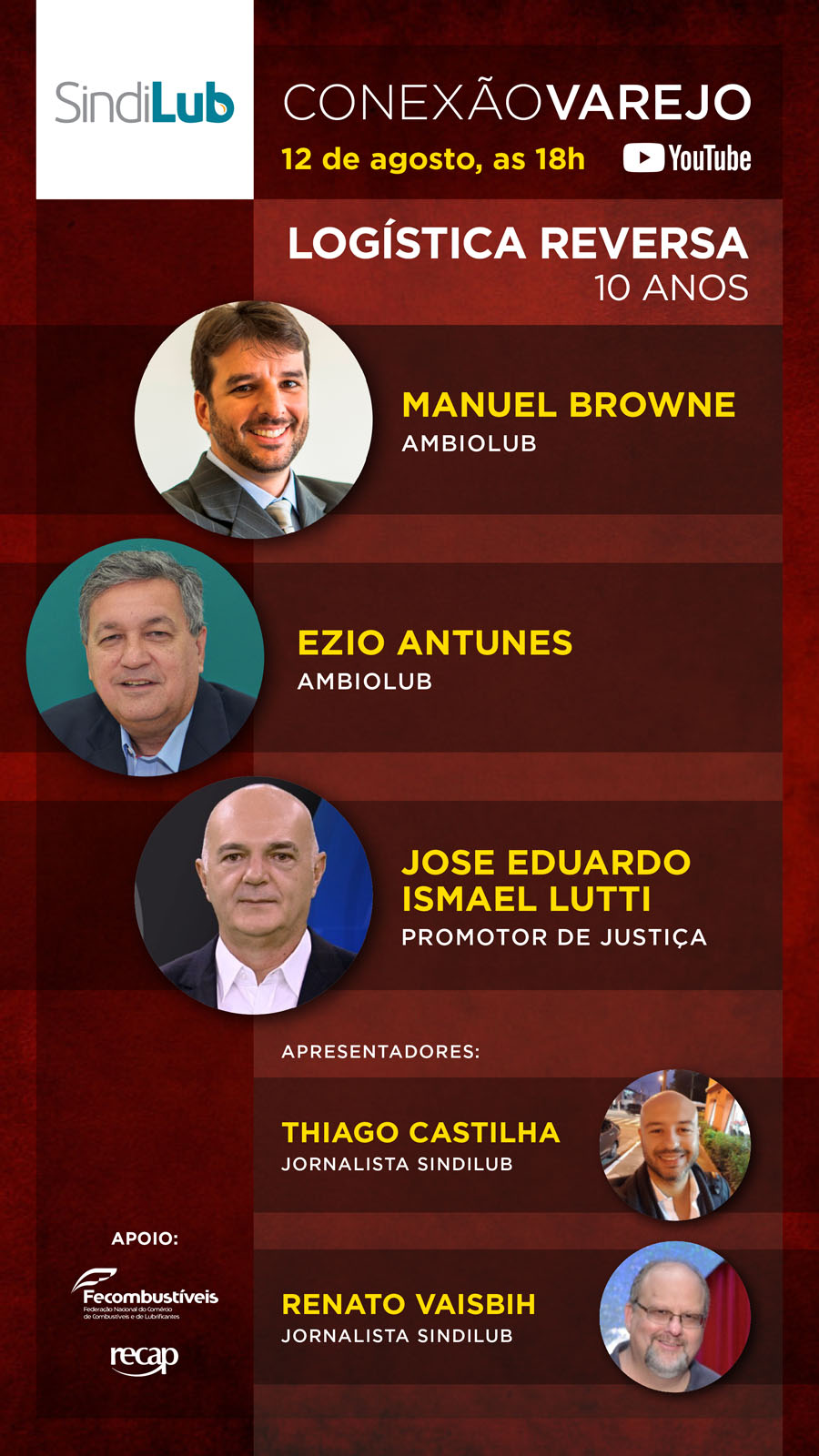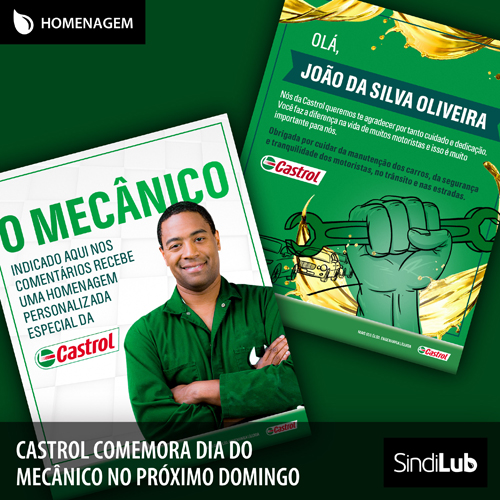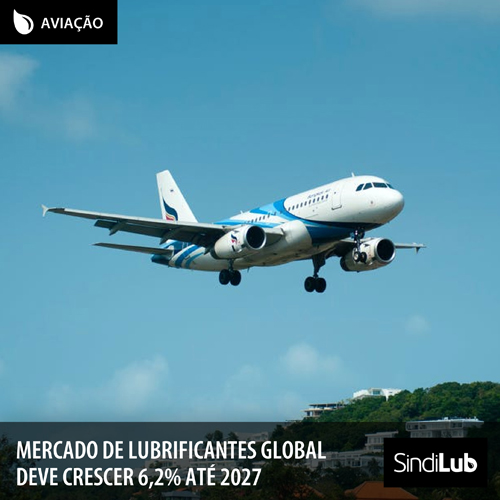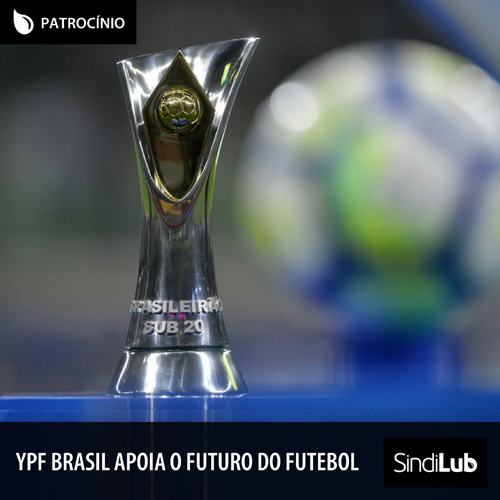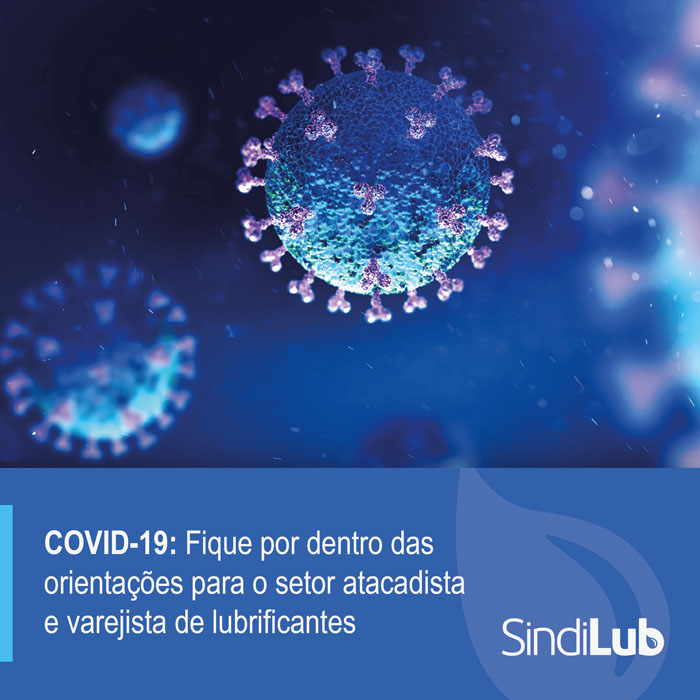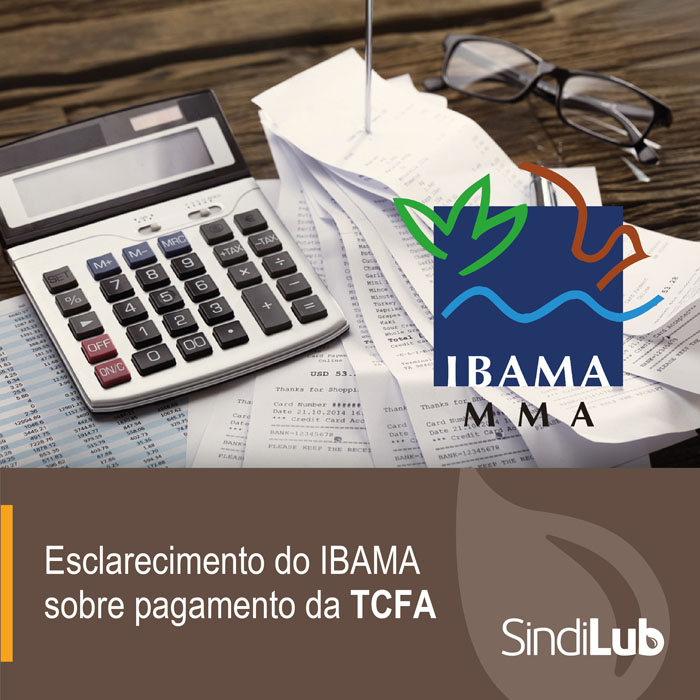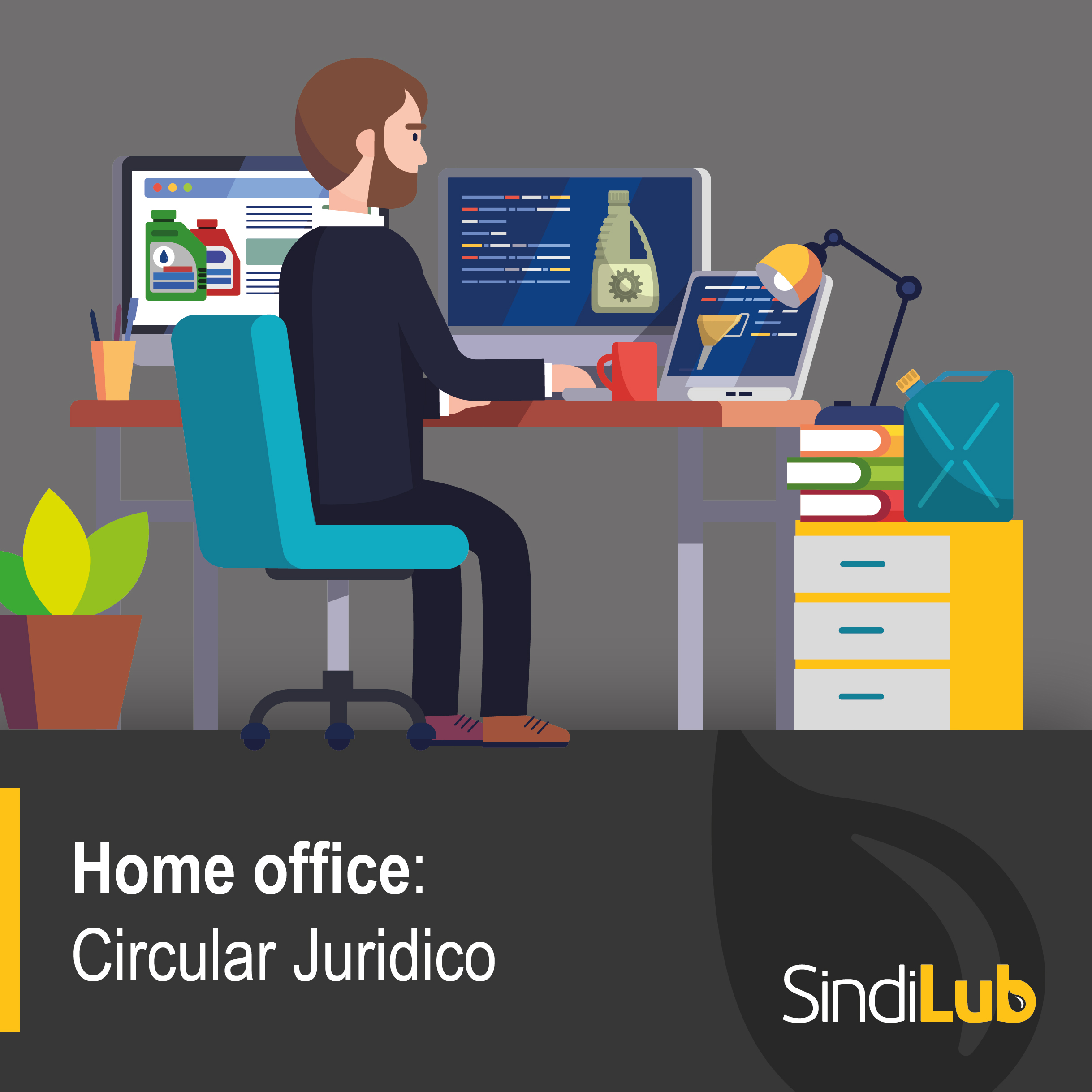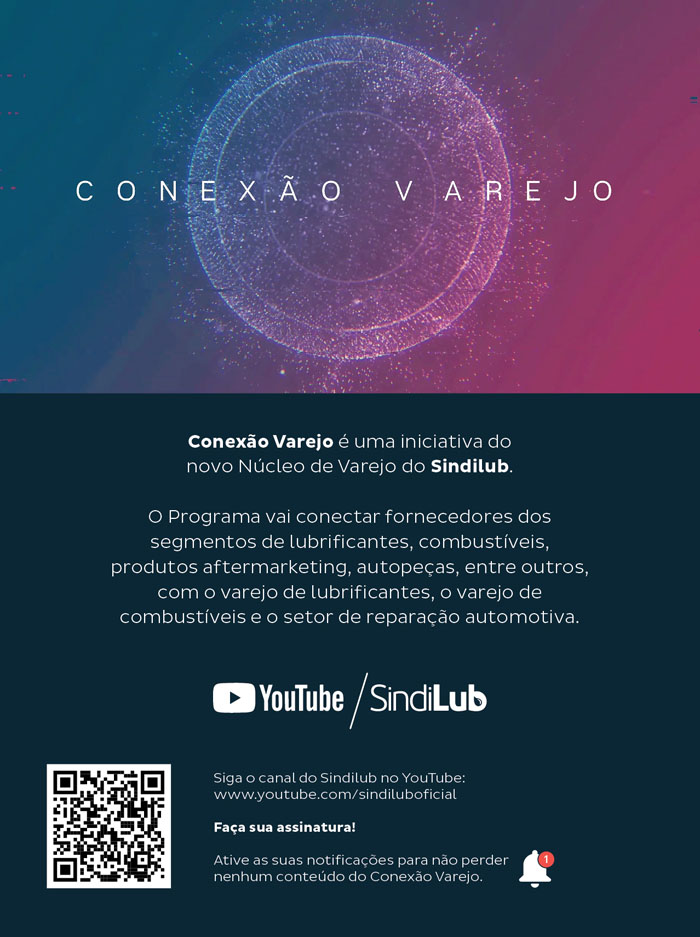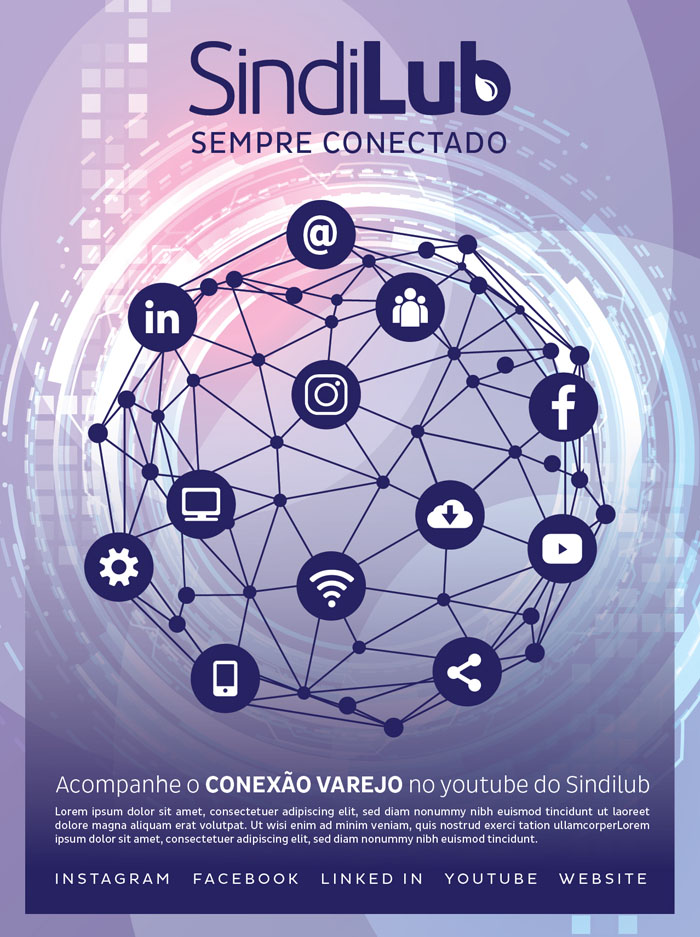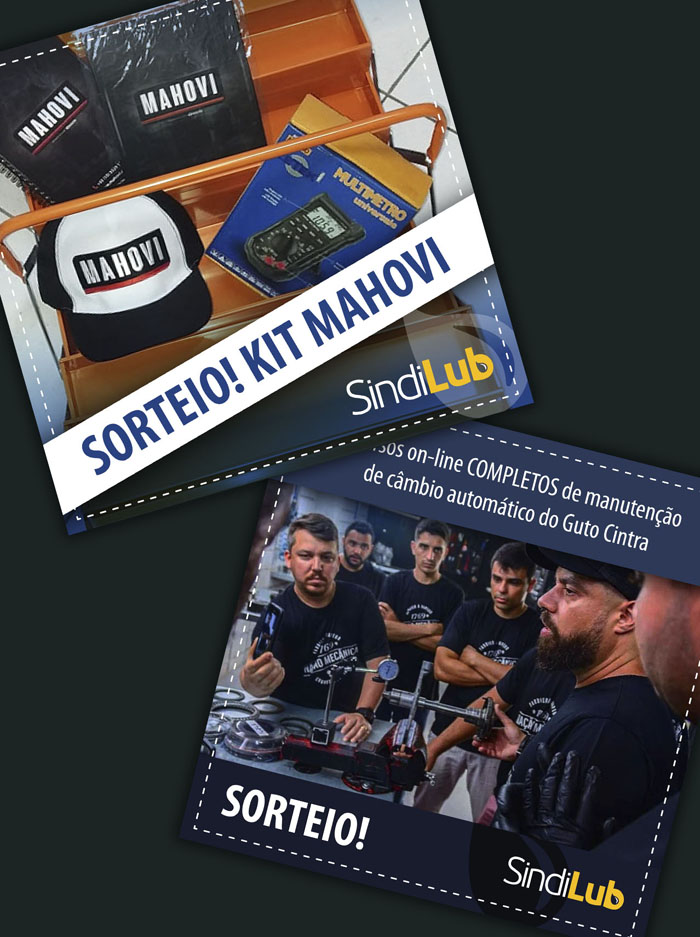 Small one-off/seasonal campaigns that are developed for application in newsletters, e-mail marketing, and social networks.

Flyers impressos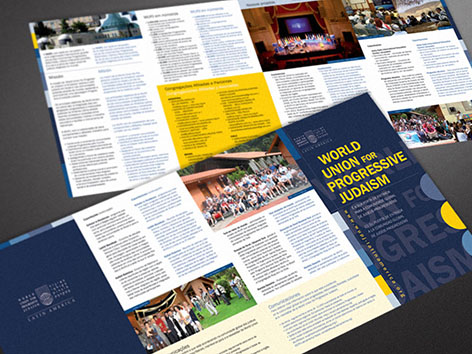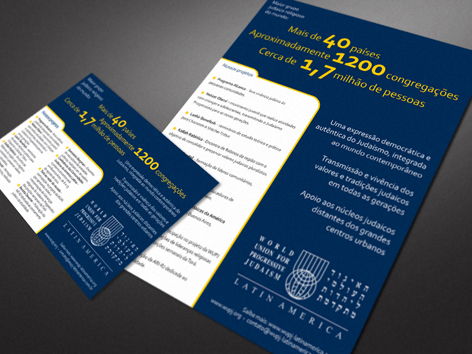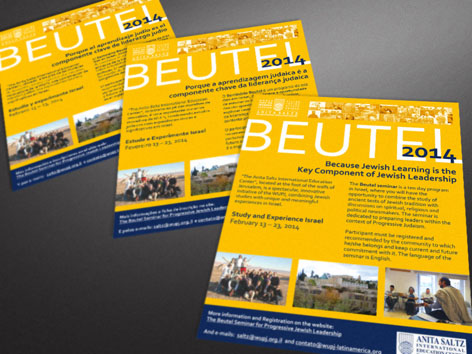 Posts eletrônicos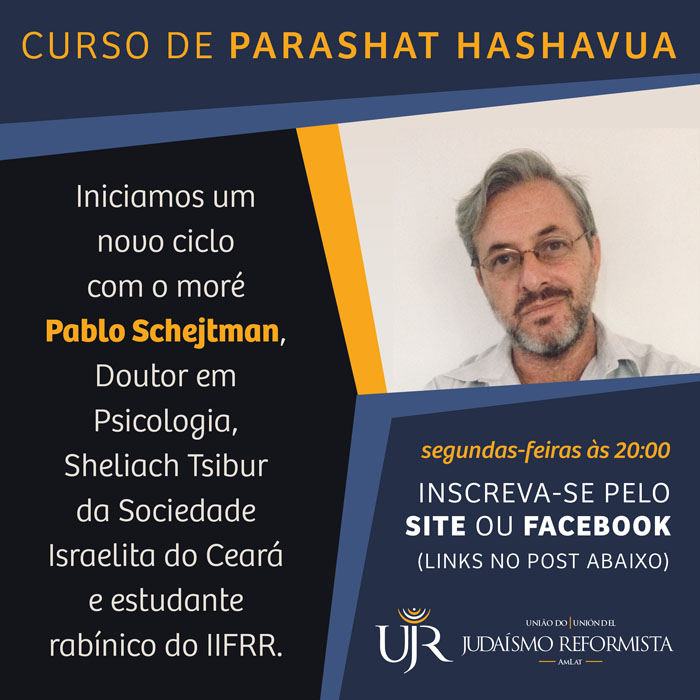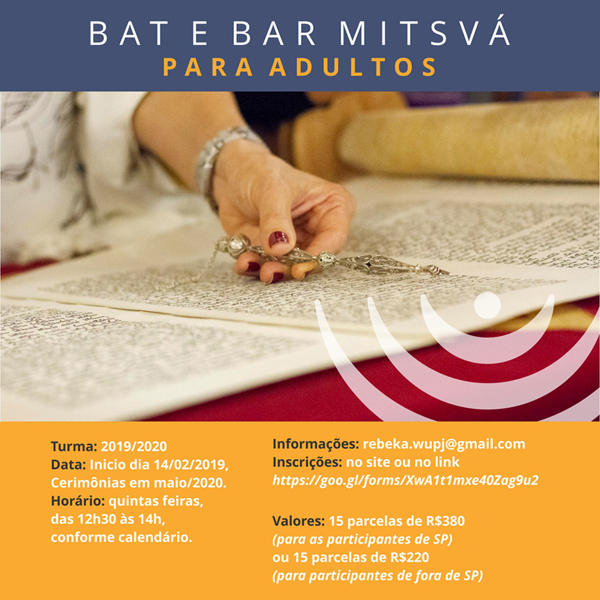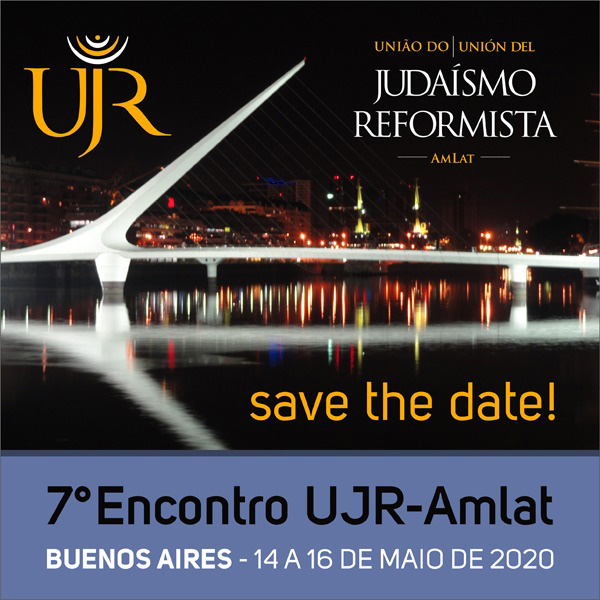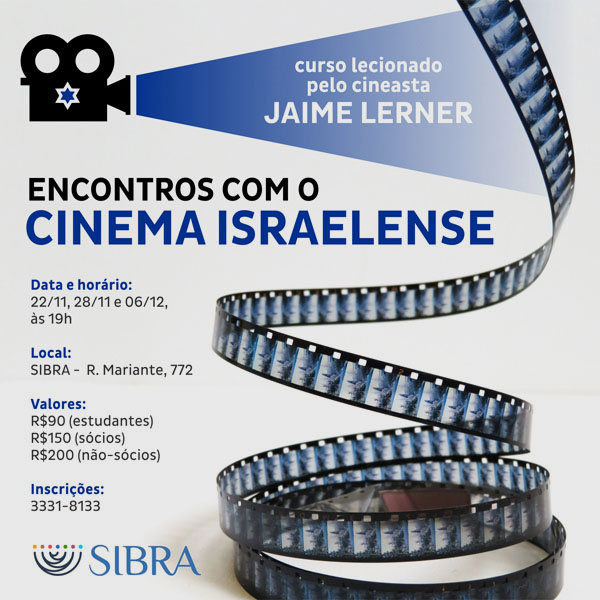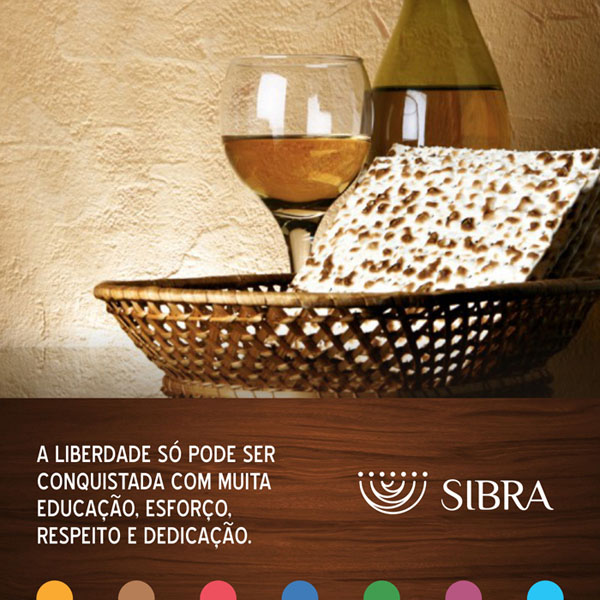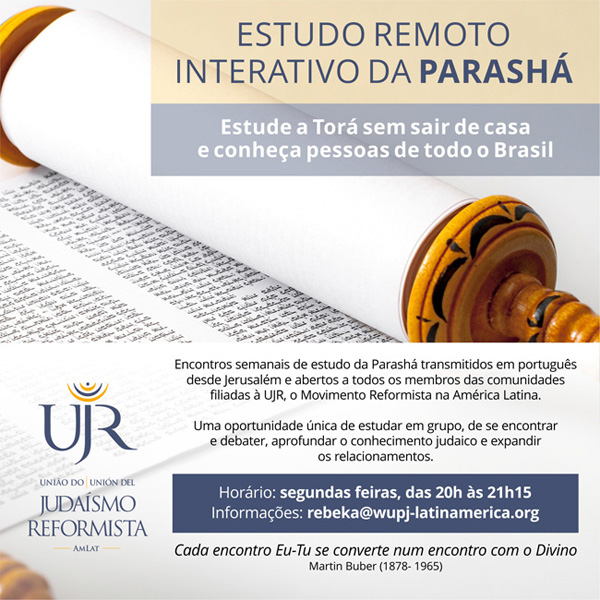 A mix of independent work for promoting services, products, projects, and/or companies.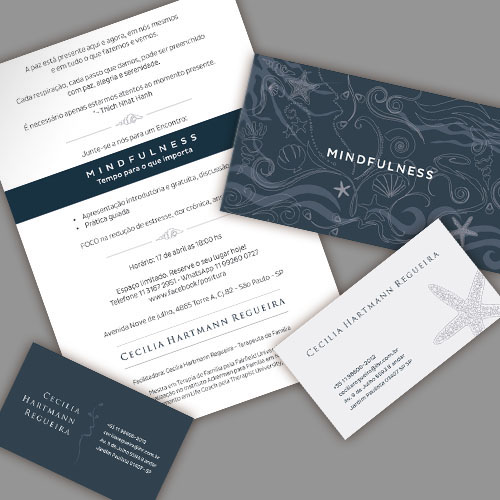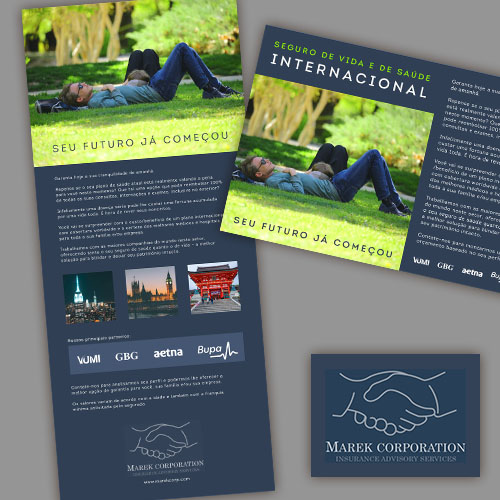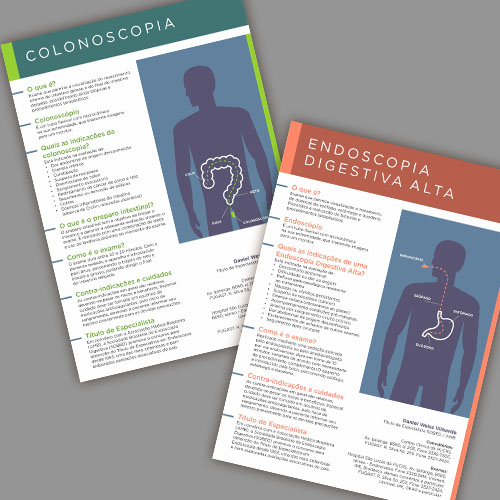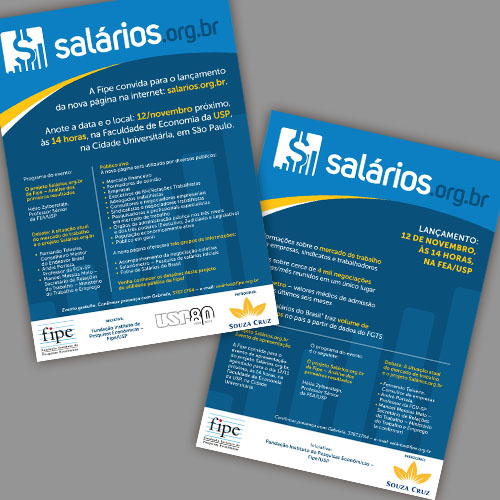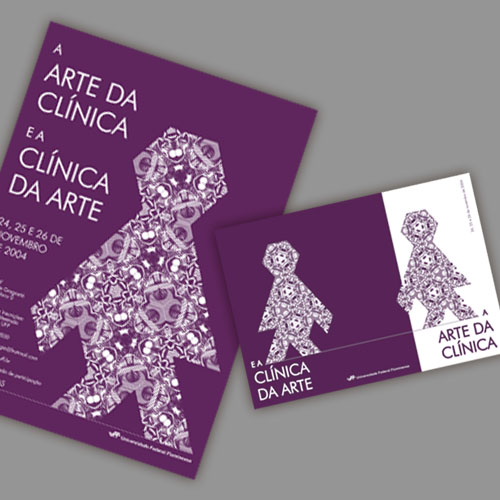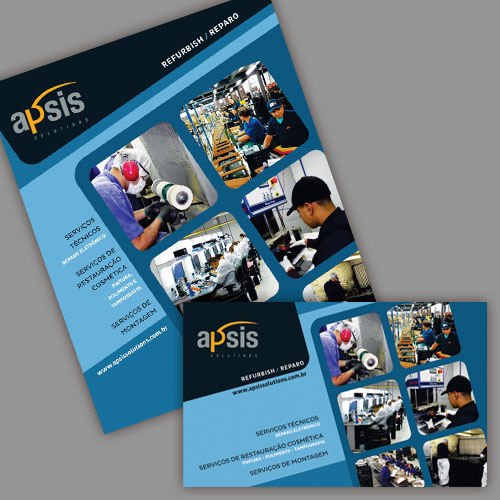 rogerweikers.com - 2021 Copyright ©

Home
|
Publications
|
UX / UI
|
Events
|
Presentations
|
Packaging
|
Gifts
|
Campaigns
|
Brands
|
Web
|
Arts
|
Authorship
|
Contact
|
Site em Português
|
Top

|