AUTHORSHIP
SUMMARY OF ACTIVITIES: Besides being a designer and a brander, I also enjoy writing a lot. Below follows the film "Inclusion", fully scripted, directed and produced (3D modeling, animation, lighting, textures etc.) by me. This short film was the project to conclude the intensive course "Voyage", offered by Melies school. Next, I present my most recent project - the book "Branding and Design Overview", which I wrote during the year 2020 (taking advantage of the quarantine of the COVID-19 pandemic). And to conclude, some articles published in the "O Globo Newspaper", in Rio de Janeiro. To complete, I also love photography, Legos (among other hobbies) - many of these projects are available on a parallel "B-side" gallery.

FOLLOWING PROJECTS: "Inclusion Film" | "B&D Overview" Book | "O Globo" Newspaper

| | | |
| --- | --- | --- |
| | Music and sound effects by Daniel de Lucca. External links to open the film on YouTube or Vimeo. | |
| | | |
"BRANDING AND DESIGN OVERVIEW" BOOK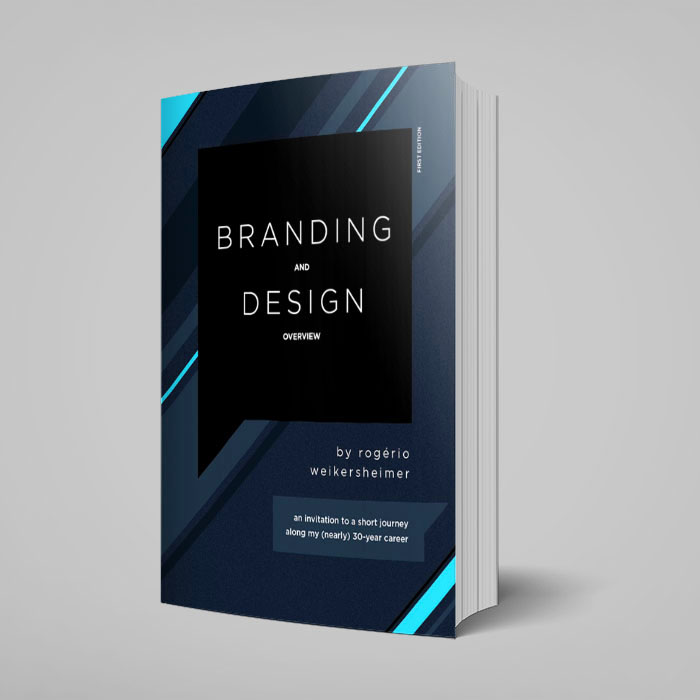 Are you a professional in Marketing / Sales / Communication / HR / Training / IT (etc.), who needs to hire a graphic design service?

Are you a designer looking for more information about the branding universe?

Are you launching a new company, or do you want to renew your current identity?

Are you building a branding and design team in your department?

Are you a design student who would like to learn more about this market in practice?

Are you a curious person who wants to understand more about design and branding?

If you are one of the above, this book is for you!


With a casual language, I bring to you my experience of more than 20 years in this industry. Although it is not a textbook, it offers a lot of technical information for everyday work. You will better understand what print and electronic design is, the creative process, developing a new brand, formatting documents, magazines, websites, and so on.

Enjoy this journey and have a good read!

Link to the book on Amazon

Own authorship, as well as layout, formatting, and closing for ePub.



I was part of the team of designers of O Globo newspaper, from 1996 to 1999 - and although it was not my job, I published some articles and images of my own, in the IT and tourism sections.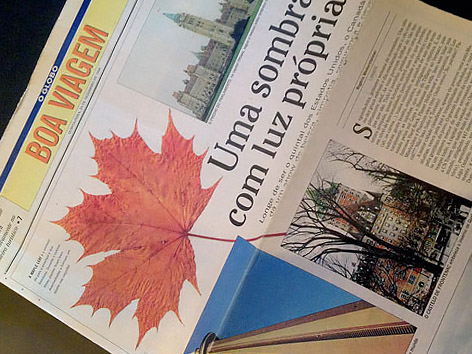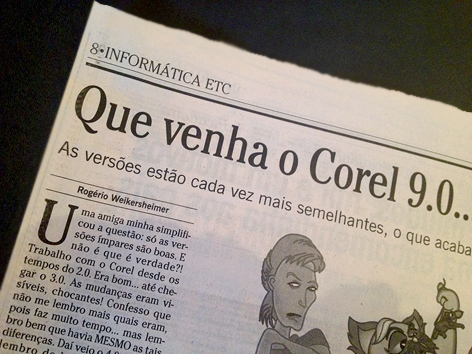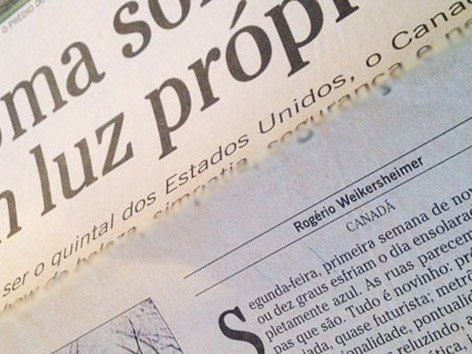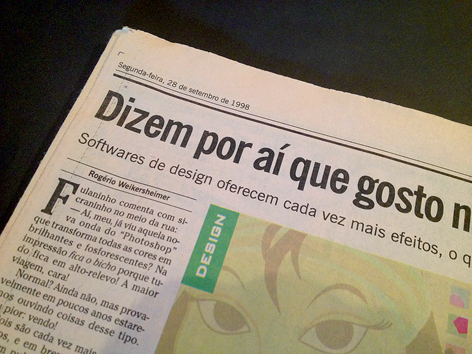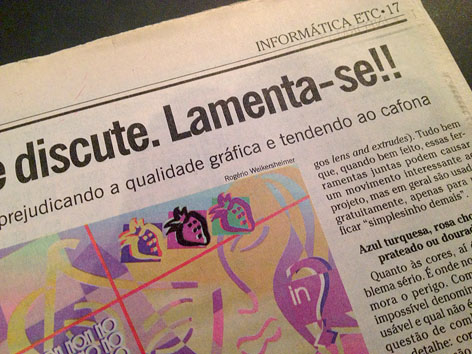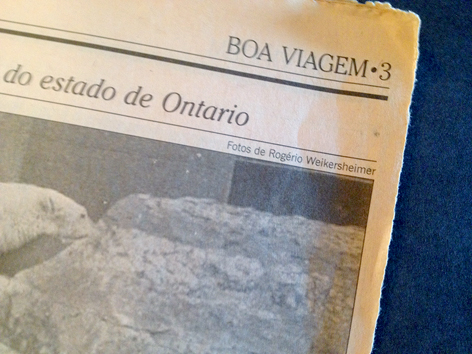 rogerweikers.com - 2021 Copyright ©

Home
|
Publications
|
UX / UI
|
Events
|
Presentations
|
Packaging
|
Gifts
|
Campaigns
|
Brands
|
Web
|
Arts
|
Authorship
|
Contact
|
Site em Português
|
Top

|